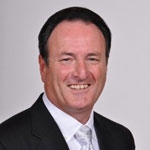 Latest posts by David Morris
(see all)
Loitering is a real issue for many businesses throughout Kentucky, and it's one that can have a devastating impact. When loitering in a specific neighborhood becomes a persistent problem, it can lead to the businesses in the area shuttering permanently. Ultimately, entire communities can experience a decline in the quality of life they have to offer residents because of loitering. It's not a "victimless crime." 
Definition of Loitering in Kentucky 
According to Section 525.090 of the Kentucky Revised Statutes, a person is guilty of loitering when they remain: 
In a public place for the purpose of gambling (unless the activity is permitted charitable gaming). 

In a public place for the purpose of unlawfully using a controlled substance. 

In or about a school campus with no legitimate reason or relationship involving custody of or responsibility for a student. 

In a transportation facility engaging in unauthorized business transactions. 
When law enforcement gets involved, loitering in Kentucky is classified as a misdemeanor charge. 
Using Cameras to Prevent Loitering 
With AI-equipped security cameras, businesses in Kentucky can detect loitering and prevent it from becoming a pattern on the premises. At Modern Systems, our video surveillance cameras are equipped with analytics sensors that can detect loitering by identifying when a unique target on the video has been in the area too long. Essentially, the AI determines when a person or vehicle is a loitering suspect based on how long it has been on video. 
Effects of Loitering Detection 
Once loitering has been determined, an alert is triggered so the business owner can take action as desired.
There are both short-term and long-term benefits to this:
The short-term effect is that loiterers can be dispersed immediately.

The long-term effect is that serial loiterers tend to find a new spot to "camp out" at, once word spreads that loitering is taken seriously at this location. 
Loitering is a growing problem throughout Kentucky, but there are solutions that can help. To learn more about security cameras for loitering detection in Kentucky, call Modern Systems today. We're ready to assist you. 
About Modern Systems Inc. 
Since 1979, Modern Systems Inc. has been serving Kentucky and surrounding states with affordable home security systems, home theater, camera systems, security and fire alarms for businesses, access control and more. We currently have offices in Somerset, Lexington and Bowling Green and are truly a one-stop shop for all your technology needs.