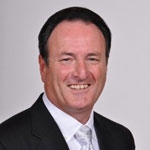 Latest posts by David Morris
(see all)
Every year, technologies should advance to meet the changing demands of the businesses that use them. Fortunately, video surveillance is one technology that has met expectations for 2022. Here are some video surveillance trends we can expect to see in the new year. 
More Flexibility and Customization
Customization is the name of the game for B2B services, and video surveillance has it. In 2022, generic video monitoring will be in our rearview mirror. Expect to see flexibility show up in the form of:
Pay-as-you-go. 

With cloud-based video management (VMS), only paying for what you use will soon become the norm.

Scalability.

 As business needs change, it will be easy to add cameras, upgrade or downgrade resolution and retention, and even add or delete analytics. 

Range of analytics. 

Analytics are expanding all the time; as needed, businesses will start adding features like counting, line crossing, loitering and camera tampering – all on a camera-by-camera basis. 
More Truly Intelligent AI 
Artificial intelligence is only as good as its ability to support human intelligence and supplement manual work. When AI demonstrates this ability, it has the potential to revolutionize high stakes sectors. For example: In residential healthcare, video surveillance with intuitive AI can power analytics that send staff members instant notifications for medical emergencies. This can create a safer environment for residents and improve business operations. In education, AI can include sensors that detect prohibited activities like smoking and vaping on school grounds. And using powerful video license plate recognition, either type of campus can allow or deny access to vehicles in their private parking areas. The applications for video surveillance AI are limitless, and AI-based alerting reduces false alarms by making it possible to only receive alerts when a specific object appears on camera. 
More Accomplishments with Less Labor 
In 2022, video surveillance will help businesses impacted by the labor shortage do more with less manpower. The industries hardest hit by the employment-related challenges of the pandemic – including retail, restaurant and hospitality – are in need of new ways to serve customers with smaller staffs and less supervision. Advanced video surveillance systems can help do this, by giving managers a birdseye view of the current pace and quality of service. This valuable business intelligence can then be used for everything from making staffing decisions to writing training protocols.
Cloud-based surveillance allows managers to get real-time alerts as soon as motion or specific events trigger them. 
In 2022, video surveillance can deliver more benefits to businesses like yours. To discuss advanced video surveillance, monitoring and analytics, contact Modern Systems Inc. We look forward to answering your questions. 
About Modern Systems Inc. 
Since 1979, Modern Systems Inc. has been serving Kentucky and surrounding states with affordable home security systems, home theater, camera systems, security and fire alarms for businesses, access control and more. We currently have offices in Somerset, Lexington and Bowling Green and are truly a one-stop shop for all your technology needs.