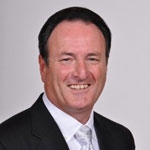 Latest posts by David Morris
(see all)
The grocery industry is currently being hit hard by incidents of theft — and sadly, the damage being done goes well beyond inventory losses. As illustrated by a Lexington Kroger robbery in February, employees (and sometimes innocent patrons) are also getting hurt in grocery theft events. With the cost of food continuing to spike nationwide, grocery store theft is bound to continue throughout Kentucky. Video surveillance solutions from Modern Systems can be used to fight back. We strongly encourage grocery store management and loss prevention specialists to consider filling in their security gaps with these video surveillance solutions.
Color Cameras
Remember your parents' old black-and-white TV? If so, then you know everything is much clearer when it's captured in color. When security cameras pick up more details during a grocery store theft or robbery, criminals and the items they took can be identified more quickly and accurately. This makes all the difference in fighting grocery theft.   
Video Analytics
What if your cameras could do more than simply record events? With video analytics, they can. Ask us about security cameras that classify objects, create virtual fences around your store, and even read specific license plates in the parking lot.
Recording is valuable, but there's so much more that can be accomplished. 
Additional Installations
A bare minimum camera setup is good, but additional camera installations are even better. Grocery stores are the #1 target for slip and fall scammers; by installing more cameras around the store, managers can help protect their employers from fraudulent slip and fall lawsuits that hurt the entire organization. 
If you work in grocery management or loss prevention in Kentucky, video surveillance solutions like these are quickly becoming necessities. To discuss your store's video surveillance needs, call Modern Systems as soon as possible. We are ready to help. 
About Modern Systems Inc.
Since 1979, Modern Systems Inc. has been serving Kentucky and surrounding states with affordable home security systems, home theater, camera systems, security and fire alarms for businesses, access control and more. We currently have offices in Somerset, Lexington and Bowling Green and are truly a one-stop shop for all your technology needs.