From multi-tenant housing communities to large industrial campuses and many other applications, businesses with numerous full-time occupants can benefit from security gates with access control. 
Request A Security Assessment >
Access Security Gates for Large Properties
No matter the nature of your property, one of the best ways to protect it is with an access security gate from Modern Systems Inc. Engineered to secure the site 24/7, the gate can only be unlocked with the proper credential from an authorized tenant or employee. 
When authorized credentials are presented, the gate will unlock and grant access.
Durable, practical and solidly built.
Easy for users to access from their vehicles.
Designed to accommodate high-traffic events.
Welcoming while also delivering optimal security. 
Custom Design

We can design a gate for your property, or bring to life a design you create yourself. 

Durable Construction

Choose from high quality gate materials: powder coated steel, wrought iron or aluminum. 

Reliable Components

To provide you long-term reliability, we only use the best operators and openers. 
Video Surveillance

For optimal security, we can install day/night security cameras in full view of your gate. 
Discover Next-Level Commercial Security
For four decades, we have been on the cutting edge of new security and safety technologies. Our current next-level services are a reflection of that. Choose from:
Commercial Phone Systems
Whether you operate a retail business or a multi-branch business, a phone system offers an accessible and affordable route to breakthrough technology convergence.
Google Reviews
Since 1979, Modern Systems has been delivering unmatched design of custom security and building automation solutions for homes and businesses across the state of Kentucky.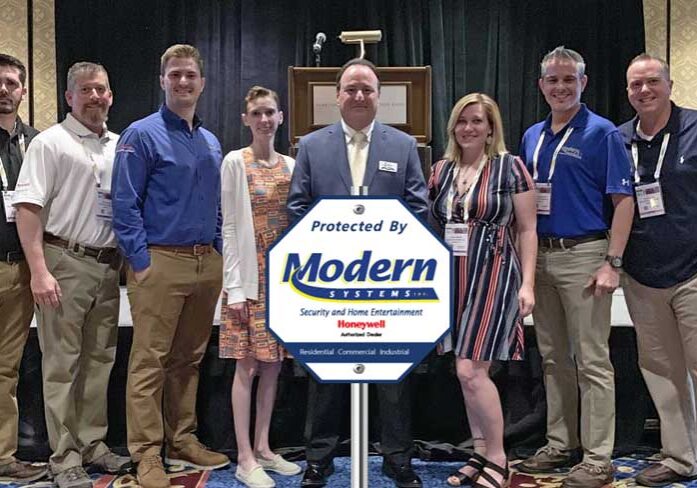 Get The Modern Newsletter
Stay current with local life safety news, product updates and special offers for your home and business!
(800) 252-7664

Schedule A Security Assessment Today.