Quickly assign who has access to certain areas and what time they can access them.  Allow only certain individuals access to sensitive areas and track who accessed, or tried to access, that area and when they did.
Request A Security Assessment >
Secure & Protect Critical Entry Points
Security needs are ever changing.  Honeywell door access control systems and keyless entry are becoming more common for property managers, building owners, and even small businesses. Access control systems provide people with safe, secure access to their buildings and interior offices. 
No More Rekeying

When an employee leaves, simply deactivate their card or access code.

Manage From Anywhere

Remotely manage your system from any internet connected device.

On The Fly Control

Keep your facilities safe and secure by revoking access to former employees or locking down all doors at the touch of a button from your smartphone.
Visit the Modern Systems Blog for a More In Depth Review of These Services!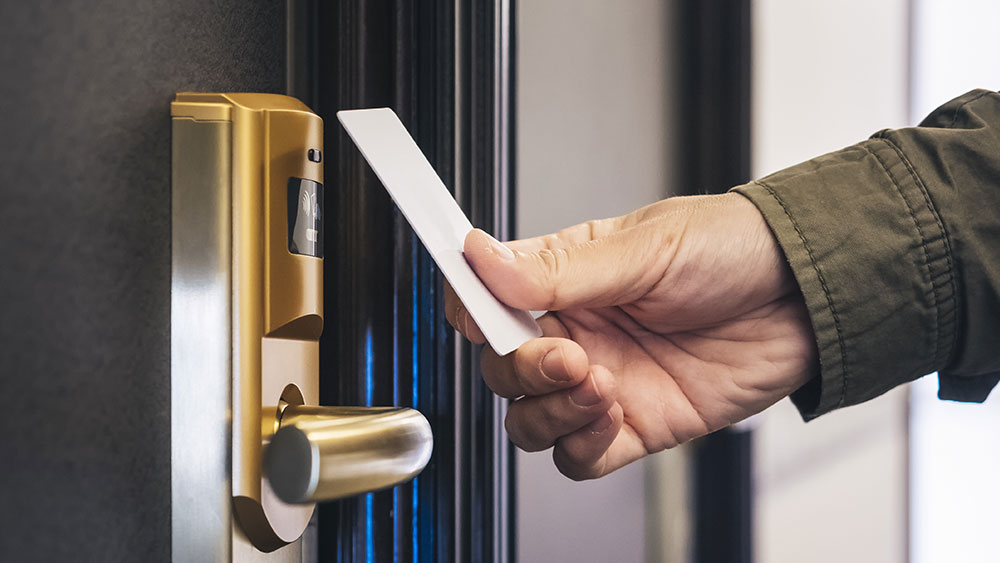 Now that working from home has become common and businesses are dealing with fluctuating restrictions, this is the ...
Every commercial enterprise wants to do security correctly, but it's easy to be intimidated by the emerging technologies ...
Google Reviews
Since 1979, Modern Systems has been delivering unmatched design of custom security and building automation solutions for homes and businesses across the state of Kentucky.
Next Level Commercial Security
For four decades, we have been on the cutting edge of new security and safety technologies. Our current next-level services are a reflection of that. Choose from:
Get The Modern Newsletter
Stay current with local life safety news, product updates and special offers for your home and business!
(800) 252-7664

Schedule A Security Assessment Today.