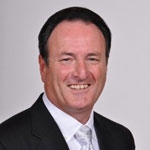 Latest posts by David Morris
(see all)
Acts of vandalism and other crimes tend to spike in the summer months, and there has been special attention paid to what may happen in the summer of 2022. Law enforcement departments are warning Kentuckians, including business owners and administrators at houses of worship, to get prepared for a summer crime wave that seems to have already begun. 
There have been numerous incidents of gun violence in Lexington throughout May, and a historic church in Louisville was targeted for vandalism that could take months to recover from. As the site administrator said, "This type of incident of vandalism couldn't have happened at a worse time." 
How Access Control Can Help 
With a Honeywell access control system installed by Modern Systems Inc., establishments throughout Kentucky can have better protection from burglary, vandalism and violent crime in the summer months. An electronic access control system ensures that doors on the property can only be opened by someone possessing an activated access credential, whether it's a card, keyfob or biometric credential. This is how access control prevents bad actors from entering the building and reduces the risk of a physical security breach.  
The site administrator controls all the permissions for the access control system, and that management can be done from any device with an internet connection. 
Other Integrations with Access Control 
But what about other methods of forced entry, like breaking a window? That's where other integrations with the access control system can be helpful. By also having advanced intruder detection that contains glass break detection, line crossing detection and other technologies, the property can have better protection from people who wish to do harm. 
We also recommend integrating 24/7 color cameras, which capture anyone attempting to enter in vibrant detail. These are the integrations that can supplement access control and help to transform the property into a fortress. 
Contact Modern Systems to Learn More
This summer may be a challenging one from a security standpoint, but Modern Systems can help. To learn more about access control solutions in Kentucky this summer, call us today. We look forward to assisting you.  
About Modern Systems Inc. 
Since 1979, Modern Systems Inc. has been serving Kentucky and surrounding states with affordable home security systems, home theater, camera systems, security and fire alarms for businesses, access control and more. We currently have offices in Somerset, Lexington and Bowling Green and are truly a one-stop shop for all your technology needs.