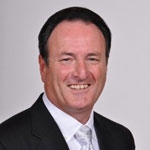 Latest posts by David Morris
(see all)
At Modern Systems, we offer license plate recognition as one of our next level video solutions for businesses that want deeper security insights than traditional video surveillance allows. But what can license plate ID actually do? There are several applications for this powerful service. With license plate recognition at your Kentucky property, these unwanted activities can be dramatically reduced.
Littering Onsite
Littering is illegal in Kentucky as a Class A misdemeanor. In fact, the city of Louisville encourages residents to report litterers via their Report a Litterer service. But in order for cities to take action against a reported litterer, the license plate of the offender's vehicle must be verified. Enter license plate recognition, which can do this quickly and accurately. Littering is a nuisance that may always be around — but with license plate ID on your side, you can catch litterers on your property and turn their information over to authorities.
Facilities Theft
When unauthorized individuals use the waste receptacles or other facilities on the premises, that could be considered a form of theft. With license plate recognition, you can catch those who drive through to frequently use your trash bins, or dump their unwanted items elsewhere on your property. If you wish to pursue a police report for trespassing or another charge related to the unauthorized use of your facilities, license plate numbers can be turned over to authorities so the drivers can be identified.
And best of all, you or your authorized site manager can receive an alert the moment someone commits this offense.
Parking Management
Parking structures and parking lots are where license plate data can be most valuable. When integrated with the property's access control system, the license plate number of a vehicle can be shared to allow or deny entry to the parking area. In multi-family residential properties such as apartment complexes and gated communities, the tenant management system can contain a database of approved license plate numbers and deny entry to vehicles not in the database.
Other Ways to Use License Plate ID
In addition to these applications, license plate ID can be a valuable instrument to help identify thieves, violent trespassers and other criminals on a property. All things considered, this service can play a major role in promoting safer, more livable environments in the community. If your business is interested in license plate recognition as a next level video surveillance solution, contact Modern Systems today. We provide license plate recognition to Kentucky businesses, schools, churches and more.
About Modern Systems Inc.
Since 1979, Modern Systems Inc. has been serving Kentucky and surrounding states with affordable home security systems, home theater, camera systems, security and fire alarms for businesses, access control and more. We currently have offices in Somerset, Lexington and Bowling Green and are truly a one-stop shop for all your technology needs.