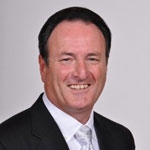 Latest posts by David Morris
(see all)
The 2022 Kentucky Occupational Injury, Illness, and Fatality Report reveals a need for more advanced video surveillance in order to minimize workplace injuries and other emergency incidents. Fortunately, the most advanced video surveillance for industrial properties can be found right here at Modern Systems. Our new AI video surveillance can help Kentucky businesses meet these objectives. 
Protecting Employees
The state occupational injury report revealed that the following industries have the highest incident rates per 100 employees: 
Hospitals, nursing and residential care

Transportation equipment manufacturing

Wood product manufacturing

Fabricated metal manufacturing
With AI video surveillance, incidents in these industries can be captured more accurately, and employees who are involved in repeat incidents can be identified more quickly. With the People Analytics technology built into our AI cameras, managers can search for employees by identifying characteristics so that footage can be examined on demand, hours later.
The business intelligence provided by AI video surveillance can help managers make better staffing decisions to protect employees from hazards. 
Protecting Property
Another way to protect employees is to protect the property they work on. You can make the security of your location more impenetrable by employing AI video surveillance features that keep intruders out. The following features can help accomplish this:
Vehicle Detection 
Find out when a suspicious vehicle you have spotted before is in the vicinity. 
License Plate Detection
Get the license plate of suspicious vehicles and immediately place them on your blacklist. 
Facial Recognition 
Find out the moment a terminated employee or any banned individual is back on the property. 
Protecting Organizations
The occupational injury report revealed that the majority of injuries are transportation incidents, followed by contact with objects, exposure to harmful substances, and workplace violence. All of these causal factors can be addressed with more powerful video surveillance. By knowing exactly what happened in a workplace incident, organizations can have valuable evidence so that no incident is ever \"one person's word against another.\" This can dramatically reduce organizational liabilities because the footage can be easily shared with law enforcement, attorneys and insurance agents. 
Call Modern Systems to Learn More 
To reduce employee injuries and improve the overall health of an organization, one of the best tools at your disposal is AI video surveillance. Kentucky businesses that are interested in learning more should call Modern Systems Inc. We look forward to providing you a complimentary demo of this technology.