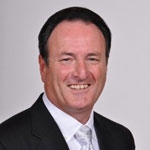 Latest posts by David Morris
(see all)
School safety has never been a more prominent concern than it is now. Schools need security technology that can meet the moment by protecting vulnerable students and staff when seconds count. One of the most effective school security solutions we offer at Modern Systems is AI video surveillance. Kentucky schools can upgrade their systems to AI-powered systems that can help them with the following objectives. 
Creating Persons of Interest Lists 
If certain individuals have been identified as potential risks to be on campus, then school security should add their names to a database list so they can be monitored and prevented from re-entering. With AI video surveillance that contains powerful machine learning analytics, that list can be created more easily and accurately. The system is equipped with facial recognition and people detection technology; it identifies types of clothing colors, hats and specific attributes that can help identify persons of interest when they enter campus. When a person of interest is detected approaching campus, your security staff can receive a real-time alert from the system so they can intervene appropriately. 
Adding Vehicles to Profiles 
Persons of interest should not only be identified by their personal attributes, but also by their vehicles. When suspicious vehicles have been identified on the property, security staff may be able to intervene before the driver exits the vehicle. In addition, the security officer who is assigned to the school parking lot can keep an eye out for the suspicious vehicle at all times.
With our AI video surveillance platform, Kentucky school security can create full profiles for persons of interest that also include their vehicle make, model and license plate information. 
Sharing Footage with Law Enforcement
When a suspicious person has been identified on school property multiple times, it may be protocol to share the information with law enforcement. Rather than providing a verbal description for law enforcement, school security officers or administrators can send a recorded video clip to the local police department. The system can send a short, clear and concise clip that contains the full profile information of the suspicious person — and because the footage is stored in the cloud, it is possible to share multiple clips with your local police to establish a pattern of activity over time. 
Call Modern Systems to Learn More 
This is the kind of cutting edge school security technology today's schools need. For more information, call Modern Systems Inc. We would be honored to install this AI video surveillance system in schools throughout Kentucky, just as we did in Somerset Independent Schools. To see what's possible for your campus, call us today to request a demo.
About Modern Systems Inc. 
Since 1979, Modern Systems Inc. has been serving Kentucky and surrounding states with affordable home security systems, home theater, camera systems, security and fire alarms for businesses, access control and more. We currently have offices in Somerset, Lexington and Bowling Green and are truly a one-stop shop for all your technology needs.