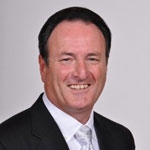 Latest posts by David Morris
(see all)
Today's businesses are faced with an onslaught of emerging risks for losses. Here are some of the most prevalent risks right now, and how you can help protect your enterprise with additional business security. Kentucky business owners can be on the lookout for these types of losses. 
Loss from Blunt Theft 
Blunt theft is a crime that occurs when employees of a business take cash directly from where it is stored, whether it's a register, a lockbox or a safe. In order to avoid being caught, workers committing internal theft crimes may attempt to throw you off by: 
Claiming they came up short at the end of a shift.

Denying any knowledge of the day's totals.

Blaming a co-worker for the missing cash. 
In any case, you can override their excuses by making sure it's all caught on camera. Ask us about clear color cameras that can be installed over your point-of-sale system, safe room, or other cash storage area.
Thieving employees may lie, but reliable cameras don't. 
Loss from Smash-and-Grab  
Smash-and-grab operations are getting bigger and doing more damage than ever before. If your business is known to have cash onsite, you could be vulnerable. These "flash mob" robbers are betting on businesses being so overwhelmed by their presence that they will get away with the crime. Fortunately, you can beat smash-and-grab robbers at their own game by overwhelming them back. With powerful alarm sirens, video monitoring next level video solutions like license plate ID, you can stop smash-and-grab robbers in their tracks or greatly increase the odds of an apprehension. 
Loss from Inventory Theft 
From clothing retailers to vehicle dealerships, businesses that sell hot commodities are susceptible to theft of inventory. As the administrator, you can quickly assign who has access to certain areas of your business and what time they should be able to access them. The system can deny overnight and afterhours access to prevent internal theft of your valuable inventory, and intruders who do not possess credentials can be denied at all times. You'll also receive reports with insightful analytics to help you run your business better. 
There are many emerging categories of theft, but you can help protect yourself from losses with the right business security. Kentucky business owners can call Modern Systems to learn more. We'll be glad to assist you. 
About Modern Systems Inc.
Since 1979, Modern Systems Inc. has been serving Kentucky and surrounding states with affordable home security systems, home theater, camera systems, security and fire alarms for businesses, access control and more. We currently have offices in Somerset, Lexington and Bowling Green and are truly a one-stop shop for all your technology needs.