Modern Systems Inc. offers complete, end-to-end fire alarm solutions for any commercial application, from large and small retail stores to complex warehouse environments.
Request A Security Assessment >
Commercial Fire Alarm Systems & Monitoring
We provide commercial fire alarms to business owners all across Kentucky. No matter how large or small your company may be, Modern Systems can design a fire alarm system that can protect your business and employees. All of our fire alarm systems are monitored by our UL listed monitoring center. 
In the event of a fire at your business, we notify authorities immediately. When inspection, maintenance or repair is needed, our technicians are available any day of the week. 
24/7 Monitoring

Your system will be monitored by security professionals 24 hours a day. We provide quick response time in the event of an alarm, fire or other emergency. 

Inspections and Testing

We can provide yearly inspections and health checkups on your system. We have state certified alarm inspectors on staff. 

No Phone Line Needed

The security panel can send fire alarm signals to the central station over phone lines, internet and internal GSM radio.
Commercial Phone Systems
Whether you operate a retail business or a multi-branch business, a phone system offers an accessible and affordable route to breakthrough technology convergence.
Commercial Security Gates
No matter the nature of your property, one of the best ways to protect it is with an access security gate from Modern Systems Inc. Engineered to secure the site 24/7, the gate can only be unlocked with the proper credential from an authorized tenant or employee. 
Next Level Commercial Security
For four decades, we have been on the cutting edge of new security and safety technologies. Our current next-level services are a reflection of that. Choose from:
Google Reviews
Since 1979, Modern Systems has been delivering unmatched design of custom security and building automation solutions for homes and businesses across the state of Kentucky.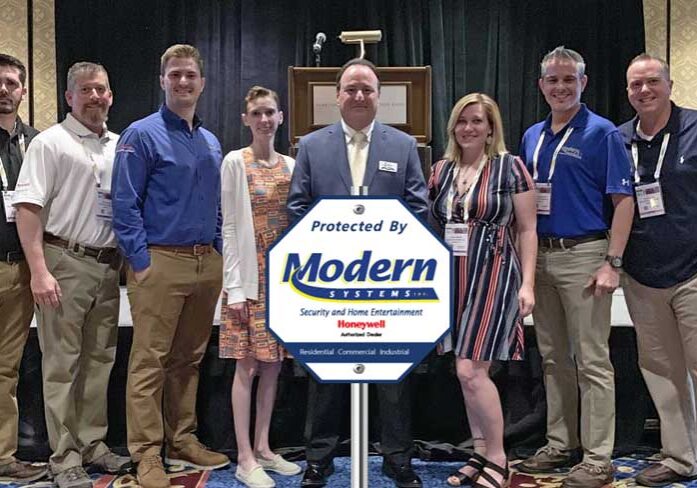 Get The Modern Newsletter
Stay current with local life safety news, product updates and special offers for your home and business!
(800) 252-7664

Schedule A Security Assessment Today.