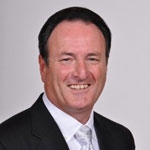 Latest posts by David Morris
(see all)
We may still be experiencing winter weather, but the spring forest fire season in Kentucky is just around the corner. The forest fire season in our state is from February 15 to April 30; our state Division of Forestry works closely with local and rural fire departments this time of year to reduce the risks of forest fire. The department has issued the following instructions to residents ahead of this vulnerable time of year, which we'd like to share with users of commercial fire alarms throughout Kentucky.
Follow Burn Ordinances
The state abides by an Open Burning Regulation that governs when open burning is permitted, and what matter is permissible to be burned in this manner. Before burning clean lumber, plant matter or other substances, please consult the Kentucky regulation Title 410 Chapter 063 Regulation 005. This regulation is strictly enforced by the Division for Air Quality.
During fire seasons, it is illegal to burn anything within 150 feet of any woodland or brushland between the hours of 6 a.m. to 6 p.m. Some items are explicitly illegal to dispose of via burning, so please consult the regulation and comply. Your local and county burn ordinances should also be closely followed; find information on these via your local fire department website.
Report Forest Fires
It should go without saying that all forest fires should be reported so that fire officials can respond as early as possible. In addition, fires that are not in compliance with the above regulations or your local burn ordinances should be reported. Residents can report anonymously; to report a forest fire, please contact the field branch office that serves your county.
To report an illegal open burn at a residence, please contact your local fire department.
Implement Fire Protection
In addition to these guidelines, it is incumbent upon property owners to be protected during forest fire season. Kentucky property owners can trust Modern Systems to supply the highest quality commercial fire alarms available, with monitoring from our UL listed monitoring center. In the event of a fire at your business, we notify authorities immediately 24 hours a day. This can greatly reduce the risk of a fire spreading out of control. No phone line is needed in order for the security panel to send fire alarm signals to the monitoring center; our internet and GSM radio technology is powerful enough to send a fast, reliable signal. To learn more about commercial fire alarms for Kentucky businesses, call Modern Systems this fire season.
About Modern Systems Inc.
Since 1979, Modern Systems Inc. has been serving Kentucky and surrounding states with affordable home security systems, home theater, camera systems, security and fire alarms for businesses, access control and more. We currently have offices in Somerset, Lexington and Bowling Green and are truly a one-stop shop for all your technology needs.