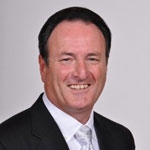 Latest posts by David Morris
(see all)
Retail theft is a $100 billion problem nationwide, according to the National Retail Federation. Kentucky is one of the many states where theft is causing retailers to leave more populated urban areas where shoplifting activity is most concentrated. 
The New Retail Theft Trend  
Our state Retail Federal Communications department reports that the smash and grab burglary trend is making a major impact on retailers in Kentucky. Retail theft in our local stores, the department reports, involves thieves making off with everything they can and flipping the merchandise on social media. The items they do this with run the gamut, ranging from hard-to-find household staples like baby formula, to luxury items like designer clothing, and anything in between. It's easy for thieves to find buyers on a platform like Facebook Marketplace, where sellers and buyers can do a \"porch pickup\" transaction without meeting in person. Furthermore, the thieves know that law enforcement may not always be watching these platforms. 
The Impact of Retail Theft
Sadly, the new wave of retail theft is impacting us all. The losses incurred by retailers is forcing them to substantially raise prices on the goods we all need or want. If the losses become insurmountable, retailers are often forced to close their doors permanently. When retailers close, this can impact entire communities — not just by stripping them of a shopping resource, but also by eliminating jobs and the retailer's contribution to the local economy. When a large retailer or shopping center that employs dozens of cashiers, shelf stockers, managers and security guards closes down, an entire region can feel the impact. 
The New Security Intervention 
Some criminals have even figured out how to disable the security interventions that retailers have relied on for years, like magnetic alarms on clothing. In Lexington, loss prevention officers report that organized retail thieves have gotten good at dislodging those devices so they won't set off an alarm when the thieves exit the store. Fortunately, there are new security interventions that the thieves cannot access. One of them is AI video surveillance, which helps Kentucky retailers provide better security with a platform that uses proprietary People Analytics AI technology. 
The Power of AI Video Surveillance 
This is more than a standard security camera setup. Our AI video surveillance features analytical tools that perform facial recognition, people detection, vehicle detection, license plate detection and intrusion detection. With this advanced security technology installed, retailers can generate lists for suspicious persons and vehicles of interest. The security guards onsite can get alerts when those people and vehicles are on the premises and act according to company policy. Authorized employees can use descriptions of suspects to search for them in the footage, using the proprietary built-in tools for Face Search, Person Attribute, and Person History. Even a suspect's clothing type and clothing colors can be easily located with the search feature in the system. Suspects can be identified far more quickly with this powerful AI video surveillance technology. Kentucky retailers interested in learning more can call Modern Systems for a free demo. We look forward to showing you what's possible.