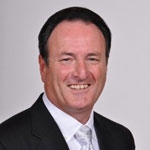 Latest posts by David Morris
(see all)
It's unfortunate, but your business is just as vulnerable to holiday fires as your personal residence; that's especially the case if you decorate your business for the holidays. The National Fire Prevention Association (NFPA) reminds you to protect your business from these seasonal risks of fire. 
Christmas Tree Risks
Displaying a tree where customers can enjoy it creates the holiday ambiance people enjoy this time of year. However, the NFPA wants you to remember that a dry Christmas tree can catch on fire and burn more rapidly than dry newspaper. To avoid this disaster, water your tree every day it's displayed and take it down as soon as it begins to dry out (even if it's before the season is over).
Using an artificial tree instead? The NFPA has instructions for the safe use of those as well, found in NFPA 1, Fire Code, Chapter 12 and NFPA 101, Life Safety Code, Chapter 10. Both have been updated to include new fire test requirements for 2021, as well as other guidelines for Christmas tree safety at businesses.
Holiday Light Risks
When risky holiday lights are involved, even a well-watered tree has the potential to catch fire. The NFPA reports that electrical distribution or lighting equipment is involved in almost 50% of Christmas tree fires. In addition, one in five Christmas tree fires are started by light strands or other holiday lights.
Fortunately, these are preventable. Here are the NFPA guidelines for reducing the risks of fire due to holiday lights.
Use lights that have been approved by UL or another testing laboratory (this qualification should be on the package).
Use indoor lights for indoors, and outdoor lights for outdoors. Outdoor lights are designed for winter weather conditions, while indoor lights are not.
Use lights that are in good condition, with cords that are not worn or broken, and no missing or loose bulbs.
Use a safe number of connected strands. The package should feature the number of strands that can be safely connected.
Use lights during business hours only, and turn them off before you leave (no exceptions).
Use your lights during the holiday season only. Then, bring them inside and store them in a clean container so they can be usable next year.
Heat Source Risks
It's cold weather season, and the NFPA wants you to use sources of heat safely. The fire risks of heat sources are also connected to your Christmas tree; one-fifth of Christmas tree fires involve the tree being too close to a heat source, such as a lit candle or space heater. If you keep your tree at least three feet away from heat sources like fireplaces, furnaces, wall heaters, space heaters, heating vents and candles, you can greatly reduce this risk.
Holiday fire risks are real, but you can take steps to protect your business. To learn more about fire and life safety services for businesses, including end-to-end fire alarm solutions, call Modern Systems Inc. today.
About Modern Systems Inc.
Since 1979, Modern Systems Inc. has been serving Kentucky and surrounding states with affordable home security systems, home theater, camera systems, security and fire alarms for businesses, access control and more. We currently have offices in Somerset, Lexington and Bowling Green and are truly a one-stop shop for all your technology needs.