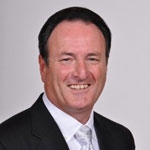 Latest posts by David Morris
(see all)
The holiday business burglary sweep in Kentucky started early this year, with a Halloween night hit on a Henderson car wash that resulted in $5,000 in product theft and additional loss in severe property damage. Throughout November, we heard about more incidents throughout the state: employees catching two men in the act of burglary at a Davies County business, and a good Samaritan stopping a robber who assaulted a store owner in McCracken County. Fortunately, some of these criminals were caught — but wouldn't it be better if they were prevented from acting at all?
Protect Your Business from Holiday Burglary
If you haven't yet protected your business from burglary with a quality security system, the time to act is now. At Modern Systems Inc., we can provide monitored intrusion detection and video surveillance, with day and night cameras that perform powerfully in any weather conditions. You'll have high definition video you can view anywhere and anytime from your own smartphone, computer or tablet. This provides the "eyes on the property" you need all the time as a small business owner. And there's no need to comb through hours of video, because recording can be strictly motion-triggered.
Go the Extra Mile with Analytics
Video surveillance goes a long way, but video analytics go further. Modern Systems can provide you and your neighbors additional services like line crossing, license plate identification, people counting, human body temperature detection and more. All of these are value-added video analytic services that can keep you and your neighbors protected from holiday business burglars. Once local criminals hear about all the barriers to their success on your block, they're far less likely to target your business complex or neighborhood.
We have what you need to keep you safe from small business burglary this holiday season. For questions on any of the services mentioned here, call Modern Systems today.
About Modern Systems Inc.
Since 1979, Modern Systems Inc. has been serving Kentucky and surrounding states with affordable home security systems, home theater, camera systems, security and fire alarms for businesses, access control and more. We currently have offices in Somerset, Lexington and Bowling Green and are truly a one-stop shop for all your technology needs.