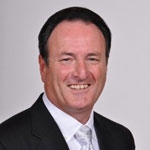 Latest posts by David Morris
(see all)
Integration is everything in electronic security, especially when it comes to protecting commercial buildings. In order to optimize commercial building security, there's no more important integration than one that marries access control system with video surveillance — and the good news is, it's often possible to make this marriage happen with differing brands. For example: Brivo, a manufacturer that offers some of the most robust access control options around, can integrate beautifully with video surveillance cameras from Eagle Eye Networks. 
Modernizing Access Control 
In 2018, a software company for enterprise-level product lifecycle management brought on a new IT director with a background in  electronic security. His history with the industry gave him a unique perspective on the company's legacy security equipment.  
Very quickly, he learned his new employer was using an antiquated access control system that failed to work for all its locations. When he set out to modernize it, his first decision was to make the shift to Brivo access control — a brand he was familiar with, and one that had delivered a positive experience in the past.
Brivo and Eagle Eye Networks
Part of the IT director's goal was to expand the access control system and integrate it with video surveillance. With a little research, he discovered the storied integration history between Brivo access control and Eagle Eye Networks cameras.
"I looked into Eagle Eye Cloud Video Management System (VMS) and its integration with Brivo's access control," he explained. "It fit our needs from a tech perspective, meaning it was cloud based, easy to use, and the price was right." His next step was to choose a security dealer that could install both brands and oversee the integration.
Once a dealer was located to create an integration plan for all the company's locations, "It was pretty much turnkey," he said. "They very efficiently pulled out the old systems and installed the new, and we were up and running with zero disruption to the business."
COVID Makes the Case Stronger 
In 2020, the onset of COVID revealed even more about the potency of the newly integrated system. When the company's offices closed during the COVID lockdown, the powerful combination of Brivo access control and Eagle Eye Networks cameras became a lifeline for management and administrators to make sure the buildings remained secure. 
The IT director elaborated, "When we went into lockdown, I used the access control and cameras to ensure employees were not going into the office. Then I set up notifications through the VMS to alert me if someone entered any one of our three facilities." When the company was forced to offload staff members, offboarding them as access control users was a simple, straightforward process.
Adding on Business Intelligence 
Additionally, the integrated security system delivered the company valuable, necessary business intelligence. While the offices remained empty, the IT director used the Eagle Eye Networks cameras to identify delivery everyone who approached the premises. 
This was especially useful for monitoring deliveries remotely. He was able to see each delivery person arrive, opened the door for them with his smartphone, and watched them make their drops before making sure they exited promptly. 
Later, his managers asked him for system reports to compare building traffic during and after the lockdown. Because Brivo provides comprehensive access reports, he was able to gather business intelligence on:
Access events for each door

Building occupancy for specific times
Traffic patterns at each location
Needless to say, the management was pleased. 
Three Years Later
Fast forward three years, and this integration between access control and video surveillance has delivered everything the company was looking for in a security system. "Brivo and Eagle Eye have taken the burden off my small staff," the IT director concluded. "Because they're cloud based, we don't have to continually manage, maintain, or upgrade the systems. We're confident our cameras are running, and we can just jump on a browser, log in, and have eyes on everything from anywhere." 
Whatever the footprint of your organization, these same benefits are available when you replace your outdated access control system with a new Brivo access control system and integrate it with Eagle Eye Networks cameras. Combining these two technologies delivers the security, efficiency and intelligence every commercial building needs. To learn more, contact Modern Systems Inc. We look forward to speaking with you.
About Modern Systems Inc. 
Since 1979, Modern Systems Inc. has been serving Kentucky and surrounding states with affordable home security systems, home theater, camera systems, security and fire alarms for businesses, access control and more. We currently have offices in Somerset, Lexington and Bowling Green and are truly a one-stop shop for all your technology needs.