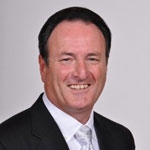 Latest posts by David Morris
(see all)
Year after year, insurance data agencies report spikes in business insurance claims around Halloween. For mischief makers who aren't content to score free candy, it's a night to steal decorations, break glass and even make off with your merchandise. To stay protected from Halloween theft and vandalism, Kentucky businesses can trust Modern Systems Inc. to support them with the security technology they need. With only days to go before the big night, now is the time to beef up your security with these solutions. 
Night Time Cameras
If your cameras don't have day/night capability, it's time for an upgrade. Nighttime vandalism and break-ins are rampant this time of year, but they can happen in any season and in any weather. We carry day/night cameras in black and white, but some businesses prefer color for even more accurate suspect identification. 
Motion-triggered cameras are available, so you can only view footage that captures human activity on your property — and best of all, you can view that activity from your computer, tablet or smartphone on demand. 
License Plate Recognition 
Most of the time, criminals are not traveling on foot. If you can help police identify whatever vehicle a criminal rode in to your location, you have better odds of the event resulting in an arrest. License plate recognition helps you do it, with a clear capture of all license plate numbers entering and exiting a parking area in its field of vision. 
If certain patrons have worn out their welcome and you suspect they may turn criminal, our licsense plate ID service lets you place them on a blacklist; with this, you'll get an alert anytime they're on the property. These are just a couple of ways license plate recognition is a valuable security measure for combating Halloween crime. 
Video Analytics
Video analytics take surveillance footage and license plate ID to the next level. At Modern Systems, we offer analytics for video services that include people counting, line crossing, body temperature detection and more.
You can invest in our services for Halloween, but they'll pay off all year long. To learn more about Halloween theft prevention at your Kentucky business, call Modern Systems today. We look forward to answering your business security questions. 
About Modern Systems Inc. 
Since 1979, Modern Systems Inc. has been serving Kentucky and surrounding states with affordable home security systems, home theater, camera systems, security and fire alarms for businesses, access control and more. We currently have offices in Somerset, Lexington and Bowling Green and are truly a one-stop shop for all your technology needs.