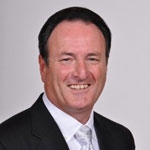 Latest posts by David Morris
(see all)
Kentucky's fall forest fire season began on October 1st. While wildfires may start in the forest or wooded area, they can certainly threaten structures as well — including your home or business. With that in mind, it's time for an annual check-up on ways to prevent and prepare for the risk of fire this time of year.
Prevention: Burn Ban for Fire Season  
Nearly all wildfires are caused by humans, either through deliberate or accidental means. For that reason, the state of Kentucky has rules meant to reduce fire hazards during the fall forest fire season. For example: From October 1st through December 15th, it is illegal to burn near a woodland or brushland between 6 AM and 6 PM. The definition of "near" is within 150 feet of a woodland or brushland. 
Why is burning still allowed after 6 PM? Because burning in the evening makes it harder for fire to escape. According to the Kentucky Division of Forestry, humidity levels are typically higher, and winds are generally lower, in the evenings. Other states with a fall forest fire season have similar laws in place to reduce the risk of human-caused wildfires. 
Preparation: Commercial Fire Alarm Monitoring 
Businesses throughout Kentucky can be prepared for the risks of fire season by having a commercial fire alarm system installed and monitored. At Modern Systems, we design, install and integrate fire alarm systems for businesses and organizations of all sizes. 
After installation, we recommend having your fire alarm system monitored by our UL listed monitoring center. This means that in the event of a fire, we notify authorities immediately if there is a fire at your business. It's monitored 24 hours a day, with no landline phone necessary.
Other technologies used to monitor your fire alarm can include internet or internal GSM radio. We work with the technology you have to help keep your costs down. 
Kentucky fire season is here, but we can all do our part to reduce the risks of fire hazards. To learn more about a monitored fire alarm system that protects your home or business, call Modern Systems today. We look forward to helping you. 
About Modern Systems Inc. 
Since 1979, Modern Systems Inc. has been serving Kentucky and surrounding states with affordable home security systems, home theater, camera systems, security and fire alarms for businesses, access control and more. We currently have offices in Somerset, Lexington and Bowling Green and are truly a one-stop shop for all your technology needs.