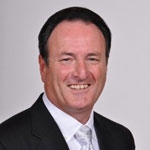 Latest posts by David Morris
(see all)
Worship services are in person again, but many of our faith communities are struggling to keep COVID transmission numbers low. One of the ways to ensure your church or religious organization does not become a hotbed of transmission is by screening for symptoms when people enter. But naturally, no one wants to have their temperature taken when they enter their house of worship. 
Fortunately, there is an alternative measure that churches can implement to screen for symptoms: thermal scanning. This is security technology that detects fevers quickly and accurately, and religious congregations provide an outstanding application for it. 
Thermal Scanning Preserves the Privacy of Congregants 
Previously in the pandemic, some churches were stationing a person at the door to manually check temperatures. Unlike manual temperature checking, there's no embarrassing confrontation when thermal scanning technology is used. From a secure dashboard, whomever has been assigned the security task of watching for detected fevers will see where the person with an elevated temperature is. Their identity is not known; the only information that will be revealed is their location. Then, a trusted congregation member can be assigned to inform them of their temperature so they can exit quietly and discreetly. 
Thermal Scanning is an Extension of Video Surveillance 
Many of today's churches already have video surveillance installed. If yours doesn't, consider calling Modern Systems to request information on how we can help protect your church property from theft, vandalism and other crimes.
If you currently have monitored video surveillance implemented, then adding thermal scanning technology is an easy, natural extension of the system you already have in place. Now, you can protect your congregation in more ways than one. 
At Modern Systems, we support the security needs of churches and other religious organizations throughout Kentucky. Thermal scanning systems are one of the many technologies we offer; give us a call to discuss it as an option for your place of worship. 
About Modern Systems Inc. 
Since 1979, Modern Systems Inc. has been serving Kentucky and surrounding states with affordable home security systems, home theater, camera systems, security and fire alarms for businesses, access control and more. We currently have offices in Somerset, Lexington and Bowling Green and are truly a one-stop shop for all your technology needs.