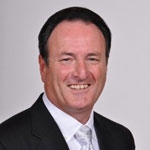 Latest posts by David Morris
(see all)
Student violence and criminality are on the rise in K-12 schools: bullying, fights, weapons, gang activity and drug sales. This makes the need for creative school security solutions more evident than ever. One of the most valuable school security investments a campus or district can make is in video surveillance technology. Here are some critical reasons why. 
Students know where to go. 
Today's students are savvy enough to know where to go on campus when they want to engage in prohibited activity. Whether it's to start a fight, consume a banned substance or simply sneak out in an act of truancy, they know all the places around campus where they may be less likely to get caught. With a video surveillance system that alerts administrators or school security when activity is captured, campus officials can intervene, protect innocent parties, deal with perpetrators quickly and get students back where they belong. 
COVID risks call for more. 
Video surveillance can do more than identify misbehavior and catch class ditchers. Right now, it can also be a school's best ally in the fight against COVID. 
With our quality video analytics service, school security or administrators can spot students who may be: 
Not following mask requirements. 

On school grounds after testing positive. 

Loitering on campus during at-home learning days.  
If maintaining COVID compliance has been a challenge on your campus, video analytics could be the answer. 
Color provides a clearer view. 
Anyone who enters a school campus after hours with criminal intentions knows there's the possibility of cameras being present. Smart intruders will attempt to hide their distinguishing features from the cameras with clothing that provides a disguise, like hoodies, hats and sunglasses. School security needs all the help they can get to narrow down identities, and color video can deliver that help. 
With color security camera applications, intruders who are already cloaked by the darkness can have one less layer of protection when their clothing and features are visible in full color. If your campus has relied on black and white cameras, it's time to get the clarity that only color can provide. 
This year, video surveillance technology is more valuable than ever for school campuses. To learn more about any of the video offerings featured here, contact Modern Systems today. 
About Modern Systems Inc.
Since 1979, Modern Systems Inc. has been serving Kentucky and surrounding states with affordable home security systems, home theater, camera systems, security and fire alarms for businesses, access control and more. We currently have offices in Somerset, Lexington and Bowling Green and are truly a one-stop shop for all your technology needs.