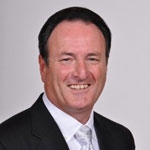 Latest posts by David Morris
(see all)
With more than a half-million COVID-19 cases reported and the delta variant spreading rapidly throughout the state, businesses throughout Kentucky are reinstating some of last year's prevention protocols. One of them is temperature checking, which involves verifying patrons have an acceptable body temperature before they are allowed inside. 
The Downside of Manual Temperature Checking 
Temperature checking may be necessary, but stationing an employee at or outside the door can be problematic for a business — especially a retail or restaurant establishment that's surrounded by less restrictive competitors. In a time when businesses are already struggling to recover from the impact of last year's lockdowns, managers are in need of less intrusive ways to screen patrons for possible infection. One of the best solutions is automated temperature checking with thermal technology, which we offer here at Modern Systems. 
How Thermal Cameras Screen for Infection
With a HIPAA compliant thermal camera system, managers can use powerful video surveillance to read the temperatures of patrons without straying from their compliance to privacy regulations. The body temperature of every person in the camera's field of view is being read discreetly and accurately, but the results are not tied to any personally identifying information. This keeps the process compliant and protects every patron. 
Even as people are moving around the floor, the system is working to read the body temperatures of all occupants. It also contains built-in technology to filter out the temperatures of animals who may be present.
If a human fever is detected, the camera will identify the source and alert the administrator onsite. As a business owner, you can establish your own protocol for what happens next. 
Protect Your Patrons with Thermal Technology
In the current phase of the fight against COVID, it's incumbent upon business owners to protect the people who patronize them. To screen for the presence of the delta variant at your site without compromising the privacy of your customers, consider investing in a thermal camera system for fever detection. At Modern Systems, we'll be happy to answer your questions. Contact us today to learn more.   
About Modern Systems Inc. 
Since 1979, Modern Systems Inc. has been serving Kentucky and surrounding states with affordable home security systems, home theater, camera systems, security and fire alarms for businesses, access control and more. We currently have offices in Somerset, Lexington and Bowling Green and are truly a one-stop shop for all your technology needs.