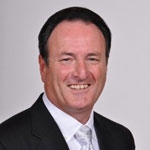 Latest posts by David Morris
(see all)
This has become a time of year when government agencies – local, state and federal – are in need of extra security protection for their facilities. Modern Systems can provide it, with quality security solutions designed to protect government properties and the people they serve. As an integrator with a special security clearance for government applications, here are some of the solutions we can provide. 
Real-Time Video Surveillance 
Government facilities, including service buildings and schools, are considered high-value targets for terrorist activity. If you are tasked with implementing security for one of these vulnerable sites, you need a video surveillance solution that alerts you the moment a suspicious event begins. 
With our motion-activated cameras that trigger a notification to your smartphone, you'll receive that alert right away. You'll also have the ability to view live security video on demand from your own device, day or night. This is the real-time video surveillance every government site deserves. 
Intelligent Video Analytics 
Video surveillance provides critical security, but it's just the beginning. In order to intervene before a crime takes place, a government site also needs intelligent video analytics. With video analytics, your site administrator can receive a smartphone alert when a line is crossed, room capacity is exceeded, high human body temperatures are detected, or a suspicious license plate is identified on the premises.
This is the kind of intelligence you need to stop a crime before it starts, and Modern Systems can provide it. 
Powerful Fire Detection 
Government buildings are more vulnerable to arson than ever before. We can help protect your municipal property from fire with a powerful fire alarm system designed especially for your buildings. After installation, your system can be monitored by our local, UL listed monitoring center in Kentucky 24/7 so that fire emergencies any time of day will receive an immediate response. No landline phone is needed to support your fire alarm system, because the security panel can send signals over phone lines, internet and internal GSM radio. We are also qualified to inspect, maintain and repair your fire detection system on demand. This is the fire alarm system your government site needs now. 
At Modern Systems, we have a strong relationship with government agencies and a history of providing outstanding security for the public sector. To speak with an electronic security provider that can complete your security system project on time and on budget, call us today for more information. 
About Modern Systems Inc. 
Since 1979, Modern Systems Inc. has been serving Kentucky and surrounding states with affordable home security systems, home theater, camera systems, security and fire alarms for businesses, access control and more. We currently have offices in Somerset, Lexington and Bowling Green and are truly a one-stop shop for all your technology needs.