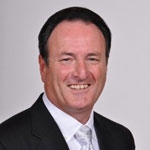 Latest posts by David Morris
(see all)
For any size of manufacturing facility or storage warehouse throughout Kentucky, there's a security system — and we can design it. But no matter the size of your facility or the products you work with, there are some basic security solutions you need in order to keep operations running smoothly. Here are some recommendations for industrial and manufacturing facilities. 
Video Surveillance
For any large facility, it's important to have both day and night time cameras to protect the entire premises. However, outdoor cameras are just the beginning of effective manufacturing surveillance. It's also critical to have high definition cameras installed indoors in work areas, from assembly lines to inventory rooms. To deepen the knowledge you get from surveillance, any number of analytics can be integrated, from line crossing to people counting and more. It's also a good idea to have a camera installed over the door of every restricted area. This gives you a verification method for the logs in your access control reports. 
Access Control 
Speaking of access control, that's also a must for any industrial or manufacturing facility. Electronic access control requires employees to swipe their own activated credentials before they can enter the premises. As the employer, you can activate and deactivate credentials yourself from your own smartphone, tablet or computer. Another advantage of being the employer is the ability to secure your own office or other restricted areas with access control;
this is a great way to protect the executive wing without the hassle of keys. All access control logs can be checked against the timestamped video of your surveillance system. 
Fire and Life Safety
Naturally, protecting your employees goes along with protecting your manufacturing facility. A monitored commercial fire alarm system is crucial for any manufacturing facility. With a fire and life safety system installed and monitored by Modern Systems, the security panel can send fire alarm signals to our UL listed central station over phone lines, internet or internal GSM radio. Other life safety technology is also available; ask us about monitored devices designed to keep your workplace safer. 
Industrial and manufacturing environments require rock solid security solutions, and we have them here at Modern Systems. To learn more about video surveillance, access control or fire and life safety systems, call us today. We look forward to discussing your manufacturing security needs. 
About Modern Systems Inc. 
Since 1979, Modern Systems Inc. has been serving Kentucky and surrounding states with affordable home security systems, home theater, camera systems, security and fire alarms for businesses, access control and more. We currently have offices in Somerset, Lexington and Bowling Green and are truly a one-stop shop for all your technology needs.