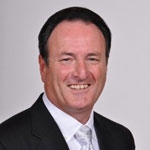 Latest posts by David Morris
(see all)
There's no question America's retailers are being hit hard with theft right now, and Kentucky is no exception. The trade group Retail Industry Leaders Association estimates that Kentucky's $727 million in retail theft losses account for the $30 billion in annual economic loss to retail theft nationwide. All things considered, it's time to get more serious than ever about preventing retail theft. If you're a retailer looking to defend yourself against the current crime wave, here are some security solutions that can help. 
24/7 Intrusion Alarm Monitoring
Depending on the type of product you retail and the requirements of your landlord, you may be required to have monitored intrusion detection installed. Modern Systems can be your monitoring provider, with a central station locally owned and operated by our Kentucky security company. 
If there's a break-in at your retail business (including a "smash and grab" robbery, a specific type of break-in targeting retail windows), an audible alarm will sound and your alarm signal will reach our local monitoring center in seconds. From there, our agents will dispatch police to your location. Note: Add-on glass break detection is required for smash-and-grab protection.  
Surveillance with Video Analytics   
There's video surveillance, and then there are video analytics. Although we can install day and night HD cameras you can view from anywhere (including your own smartphone), we can help you take surveillance to the next level with video analytics. 
For retailers, one of the most helpful video analytics features we can provide is line crossing. This service can create an invisible threshold that will trigger cameras to begin recording, send an alert or even sound an alarm if crossed. Line crossing is one strategy we can use to help retailers stop thieves before they act. It can be very effective in preventing the organized "flash mob" theft operations happening in large cities. Tell us your specific retail theft concerns, and we'll suggest the right video analytics features for you. 
Access Control for Theft 
Access control systems are not always the first consideration, but they certainly have their place in the retail industry. By protecting your employees-only areas of your store with electronic access control, you can reduce your risk of internal theft (a phenomenon currently impacting the retail industry).
We also recommend having cameras mounted over the access-restricted areas, so you can check your time stamped video footage to confirm the identities of all who enter. 
Retail theft in Kentucky is a growing problem, but we have the right security solutions. To learn more about intrusion alarms, video analytics or access control, call Modern Systems today. 
About Modern Systems Inc. 
Since 1979, Modern Systems Inc. has been serving Kentucky and surrounding states with affordable home security systems, home theater, camera systems, security and fire alarms for businesses, access control and more. We currently have offices in Somerset, Lexington and Bowling Green and are truly a one-stop shop for all your technology needs.