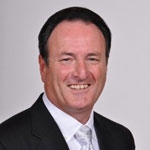 Latest posts by David Morris
(see all)
Not surprisingly, thermal camera systems spiked in popularity during the pandemic. One statistic shows that sales of these heat detecting cameras grew by 175% starting in 2020. 
From retail stores, to government facilities, to healthcare sites, many types of establishments were using HIPAA compliant thermal sensor cameras as fever detection systems throughout COVID. Now, thermal camera systems remain useful for a variety of other applications. Some of them are explained here. 
Thermal Sensor Cameras for Public Safety 
Because thermal cameras are designed to detect human body temperatures, fire departments often use them to see through blinding smoke. A thermal sensor camera is a powerful tool to locate people in burning buildings and localizing fire hotspots. They have also been widely used in search and rescue operations. 
The heat detection capability of thermal sensor cameras is also useful for law enforcement activities, such as the surveillance, location and apprehension of criminal suspects. They can even be helpful in crime scene investigation. 
Thermal Sensor Cameras for Professional Technicians  
Professional technicians in many fields find thermal camera systems useful. As electricians perform maintenance on power lines, thermal sensor cameras can pinpoint overheating joints and parts that could lead to widespread power failures. 
Thermographic imaging can also help building techs to spot heat leaks in insulation as they do work on heating and cooling systems. To this end, thermal sensor cameras can be great tools for improving energy efficiency in a building.
Home inspectors may also use them to locate unsafe heat levels in a dwelling. The intelligent cameras can read temperatures quickly and accurately. 
Thermal Sensor Cameras for Fever Detection 
Of course, thermal sensor cameras are still the number one way to automatically read multiple human body temperatures in an enclosed space. Now that infection prevention is a top public priority, the value of these cameras as fever detection systems will remain long after the pandemic. For questions about thermal sensor cameras, call Modern Systems today. We will gladly answer your questions.
About Modern Systems Inc. 
Since 1979, Modern Systems Inc. has been serving Kentucky and surrounding states with affordable home security systems, home theater, camera systems, security and fire alarms for businesses, access control and more. We currently have offices in Somerset, Lexington and Bowling Green and are truly a one-stop shop for all your technology needs.