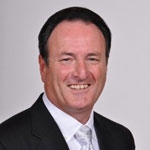 Latest posts by David Morris
(see all)
Summer is a high season for crimes like vandalism, looting and burglary. To keep out those who may have those intentions, this is the best time of year to consider adding new security technology to your building. If you haven't done so yet, one of the best technologies to install is keyless entry.
Also known as an access control system, a keyless entry system gives you a way to secure your business space or building from unauthorized occupants. If you decide to add on keyless entry to your Kentucky business this summer, here are some benefits you can look forward to.
Personal Selection of Entrants
Although businesses can reserve the right to refuse service, it's difficult to dictate who enters and who doesn't — that is, unless keyless entry is installed. With a keyless access control system, the business's authorized administrator (whether that's the owner, manager, head of IT or another person) decides who can and can't enter based on their roles within the organization.
Authorized entrants of the building can include employees, vendors, and members/customers of the establishment.
Selection of building occupants at such a granular level is only available with keyless access control.
Assigning Access to Areas
Some establishments have specific areas that are restricted to managers, IT workers, or other classified employees only. With a keyless access control system, the process of assigning access to those restricted areas can be done in minutes, with a few clicks, and from your own personal device. As the administrator, you'll also be able to dictate what times these individuals can access these sensitive areas, so that it only happens during their scheduled shifts.
Of course, you'll also be able to track who entered or attempted to enter these restricted areas, and at what times. That's what makes keyless entry such a great tool for employee management: seeing not just who enters, but also who attempts to enter a restricted space they may not have access to. And changing access to any area is easy — much easier than asking someone to turn in their keys.
Keyless entry gives you more control over the properties you're in charge of. Once you have it installed, you'll wonder how you managed without it. To discuss keyless entry for your Kentucky business, call Modern Systems Inc. today.
About Modern Systems Inc.
Since 1979, Modern Systems Inc. has been serving Kentucky and surrounding states with affordable home security systems, home theater, camera systems, security and fire alarms for businesses, access control and more. We currently have offices in Somerset, Lexington and Bowling Green and are truly a one-stop shop for all your technology needs.