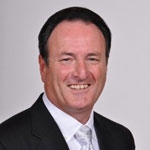 Latest posts by David Morris
(see all)
Porch pirates, who are criminals who steal packages from doorways, have had their way with Kentuckians for long enough. With Kentucky Senate Bill 23 becoming law, porch theft is now a Class D felony, punishable by one to five years in prison. That's a step in the right direction, but property owners still need to do what they can to protect themselves. We recommend remote surveillance systems that combine video with two-way audio and owner notification — and for some properties, extra technology that utilizes AI to zero in on perpetrators. 
How Porch Piracy Affects Everyone
Porch pirates have a reputation of targeting homes more than businesses; however, the trend of stealing packages from businesses is increasing. And that's not the only way businesses are impacted by porch piracy. Now that porch theft has become so prevalent, retailers that ship online orders are faced with the challenges of:
Dealing with customer non-delivery complaints for packages never received. 

Eating profits in the form of chargebacks to customer credit cards. 

Giving up revenue by providing free replacements for stolen shipments. 
All things considered, everyone suffers from the effects of porch piracy. Fortunately, homeowners and businesses alike can reduce the risk of becoming victimized by the phenomenon by investing in remote surveillance systems and other security technology. As a security integrator that provides remote surveillance systems throughout Kentucky, here's what we recommend. 
For Residential Property Owners 
At the residential level, remote surveillance systems can be as simple as a doorbell camera that alerts the homeowner with a live video clip. Because the camera has built-in, two-way audio, the homeowner can speak directly to the intruder and order them to drop the package or police will be called. If desired, homeowners can enhance security with motion viewer cameras that detect a potential intruder on the porch, record a short video clip, and transmit it to the monitoring center while also alerting the homeowner. Both of these measures have proven to crack down on the prevalence of porch pirates. 
For Commercial Property Owners 
Businesses are in a unique position to do even more about porch piracy. Remote surveillance systems can be enhanced with additional features that can zero in on the thief and improve the odds of an apprehension. This includes line crossing detection that puts a virtual fence around the property and uses deep learning algorithms to obtain useful data for law enforcement (i.e. identity, vehicle details and object classification for refined searches).
We can also add license plate identification, which is a highly effective tool for identifying the getaway cars of porch pirates and other thieves. 
Porch piracy is a problem, but the right security solutions can make a difference. To inquire about any of these remote surveillance systems for your home or business, call Modern Systems today. 
About Modern Systems Inc. 
Since 1979, Modern Systems Inc. has been serving Kentucky and surrounding states with affordable home security systems, home theater, camera systems, security and fire alarms for businesses, access control and more. We currently have offices in Somerset, Lexington and Bowling Green and are truly a one-stop shop for all your technology needs.