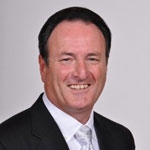 Latest posts by David Morris
(see all)
The average American home has roughly 300,000 items in it. It stands to reason that some of those items may be monetarily valuable personal commodities, such as jewelry, art, heirlooms, collectible coins and assets, electronics or machinery. Likewise, many businesses have these items, as well as other assets that can be valuable to thieves who aim to sell them on the black market. 
Storing Valuables in a Safe
Many people consider storing their valuable items in a safe on the property — but how "safe" is a safe, really? Often, thieves who break into a home go straight for the master bedroom closet in search of a safe they can steal. Likewise, thieves have been known to retrieve safes out of businesses that lack adequate protection. 
Depending on what type of items you're storing, you may have a safe that weighs as little as 200 pounds. The lighter the safe, the more easily thieves can make off with it (especially when they work in teams). Storing your valuables in a safe can still be a good idea. But all things considered, it simply isn't enough. Fortunately, we have a solution. 
Adding a Wireless Asset Protection Device
When you add a wireless asset protection device to your safe, the odds of your safe being stolen can be dramatically reduced. Plus, these devices are not limited to being used on safes; an asset protection device is designed to guard against the theft of any valuables you wish to protect. Whether it's a safe or an item elsewhere in your home or business, it can affix to your property securely.
Many times, homeowners and business owners opt for multiple wireless asset protection devices to cover all their valuables throughout the property. 
Integrating a Wireless Asset Protection Device
When a wireless asset protection device is integrated with your alarm system, the monitoring center will receive a signal if the device is disrupted by a thief. It's a great way to ensure that your most valuable possessions stay right where they're meant to be. Modern Systems Inc. can integrate wireless asset protection devices with the security system at your Kentucky home or business. To inquire about adding them to your system, call us today. We'll be glad to help. 
About Modern Systems Inc. 
Since 1979, Modern Systems Inc. has been serving Kentucky and surrounding states with affordable home security systems, home theater, camera systems, security and fire alarms for businesses, access control and more. We currently have offices in Somerset, Lexington and Bowling Green and are truly a one-stop shop for all your technology needs.