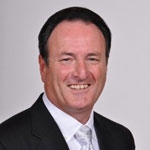 Latest posts by David Morris
(see all)
Summer is winding down, but it's still a great time to turn your attention to enhancing your life safety and home security. Here's what our Kentucky home security company recommends; if you haven't yet made these investments, consider how they can benefit your family this time of year. 
Smart Lighting
Lighting is one of the most underrated safety functions in your home, especially if aging adults are living there. According to AARP, a well-lit home is a safer home because illumination can keep burglars away and help prevent hazardous trips and falls. 
As we move closer to fall and the sun begins to go down earlier, we have to start turning our indoor lights on earlier too. With smart lights that you control with your home security app, there's no need to worry about turning the lights on manually; you'll be able to turn them on from wherever you are by pulling out your phone, or set them on a schedule so they come on at the same time every night. This is the safer, more cost effective way to control your lights. 
Smart Thermostat 
The late summer heat can be dangerous, even if you're keeping out of the sun by staying in the house. With a smart thermostat installed, you can set safer indoor temperatures at home without it being a drain on your energy budget. You'll be able to control the thermostat with your smartphone, and it will even possible to have each room set at a different temperature.
This puts you in better control over your home's climate, keeping you and your family safer in the heat. 
Smart Cameras 
For some criminals, late summer is the time to strike. Burglars love the abundance of warm nights and empty homes this time of year. That's what makes this a great time to add smart cameras to your home security system — cameras you'll be able to check on anytime you want, just by pulling out your smartphone. A single doorbell camera can only do so much; if you haven't yet protected the perimeter of your home with cameras, now is the time to change that. 
Connecting Your Devices
Maybe you've noticed that all these devices can be easily controlled with your smartphone. Fortunately, it doesn't end there; you can also integrate them with your Google Home, Alexa or other voice command device. It's never been easier to put your home on autopilot and make it work for you.
These are some of the best life safety investments you can make as the summer winds down. To inquire about any of them, call the Kentucky home security experts at Modern Systems. We look forward to hearing from you. 
About Modern Systems Inc. 
Since 1979, Modern Systems Inc. has been serving Kentucky and surrounding states with affordable home security systems, home theater, camera systems, security and fire alarms for businesses, access control and more. We currently have offices in Somerset, Lexington and Bowling Green and are truly a one-stop shop for all your technology needs.