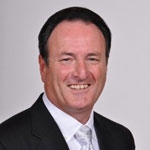 Latest posts by David Morris
(see all)
Holiday shopping is back this year, and in a big way. A Consumer Pulse survey conducted in the fall says 55% of Americans are once again excited about shopping for gifts in person. Most people have significantly cut back when it comes to hitting the stores — so if you own a retail business where shoppers are likely to be picking out presents in person again, you have an obligation to make it as pleasant an experience as possible. Here are some ways video surveillance can help your Kentucky business do that.
Be vigilant about shoplifting.
The holiday shoplifting surge has been an unfortunate annual occurrence for the past few years. To protect your business from being hit by these fast-acting thieves, post notices that make it clear your floor is being watched by motion-triggered cameras equipped with advanced analytics.
There's nothing wrong with announcing that your video surveillance does everything from detecting line crossing, to identifying license plates, to people counting. And if you don't yet have advanced video analytics as part of your security strategy, ask us how to add these features in time for the holiday season.
Stay on guard for Covid.
The holiday season has been notorious for the spread of Covid, both in 2020 and 2021. To reduce the risk of the virus spreading among your customers, consider implementing fever detection that can help you screen customers effortlessly.
If someone has an elevated body temperature, you'll receive a notification and can ask the individual to leave (or clear the store for a time).
This is a technology that has skyrocketed in popularity throughout the pandemic; if you have questions on this service, don't hesitate to ask.
Provide a safe parking place.
Auto theft has gone up in recent years, as has the theft of high value auto parts like catalytic converters. Experienced thieves are brazen enough to steal cars and their parts right out of a retail parking lot, especially during the holidays when people are staying inside the store for longer periods of time.
To reduce the risk of criminals targeting your customers' vehicles while they're waiting in line, have 24/7 color cameras installed outside and post notices so potential thieves are aware they're being monitored. If they're smart, they'll move on without acting on their impulses.
If you're excited to welcome customers back into your store this year, take steps to give them the safest shopping experience possible. To inquire about any of these video surveillance services for your Kentucky business, call Modern Systems Inc. this holiday season.
About Modern Systems Inc.
Since 1979, Modern Systems Inc. has been serving Kentucky and surrounding states with affordable home security systems, home theater, camera systems, security and fire alarms for businesses, access control and more. We currently have offices in Somerset, Lexington and Bowling Green and are truly a one-stop shop for all your technology needs.