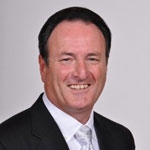 Latest posts by David Morris
(see all)
The holiday season is upon us — and sadly, that also means holiday retail theft. When the National Retail Federation released its 2022 retail security survey, it showed that almost 53% of retailers reported a 26.5% increase in external theft since last year, including organized retail crimes with criminals acting in groups. Why is this happening? Some would say it's an offshoot of the pandemic, while others believe it's the result of relaxed criminal penalties. 
Penalties for Retail Theft in Kentucky
Fortunately, Kentucky has somewhat stricter penalties than the states that are making the news for being soft on retail crime. In Kentucky, shoplifting items valued at less than $500 is punishable as a Class A misdemeanor punishable by up to 12 months of jail time and/or a fine of up to $500. Stealing items valued between $500 and $10,000 is charged as a Class D felony can mean one to five years with fines of up to $10,000. 
Ineffective Retailer Security Response
As many recent news reports have indicated, retailers nationwide are trying out untraditional security methods to combat theft. Reuters reports that many major stores are experimenting with physical barriers like keeping merchandise in locked plexiglass cases or using steel cables to tether items to shelves. Some are even replacing the items on the shelves with QR codes that have to be scanned in order to purchase items sight unseen. 
These measures are largely ineffective — because, as the Wall Street Journal reports, many customers are turned off by the idea of having to summon an employee in order to get the item they want. The larger the retailer, the harder it is to get the customer service they need. Often, they will leave without making a purchase. To this end, physical barriers to theft are also physical barriers to sales. 
More Effective Security Response 
If you operate a retail store and are concerned about the possibility of theft this holiday season, there's a far more effective security response than physical merchandise barriers. With quality video surveillance, your Kentucky retail store can combat holiday theft with advanced analytics not available with traditional video surveillance. Our video analytics include powerful services like:
Line crossing – Creates a virtual fence around protected areas; if the line is crossed, you receive an alert. 

License plate ID – Can read the 

license plates

 of getaway cars or repeat offenders on your store's blacklist. 

People counting – Counts the number of shoppers in an assigned area, so you can determine the level of risk. 
This is all in addition to recording clearly and in color — no more grainy footage that's hard to distinguish.
In addition to this, your monitored footage can provide the video verification the police need to respond to a crime in progress.
This is especially useful if an organized retail crime occurs. 
Holiday retail theft is an ongoing problem, and it could be around for the foreseeable future. With proper video surveillance, Kentucky retailers can lower their risks and finish up 2022 more profitably. To discuss your video surveillance options, call Modern Systems today. We look forward to helping you. 
About Modern Systems Inc. 
Since 1979, Modern Systems Inc. has been serving Kentucky and surrounding states with affordable home security systems, home theater, camera systems, security and fire alarms for businesses, access control and more. We currently have offices in Somerset, Lexington and Bowling Green and are truly a one-stop shop for all your technology needs.