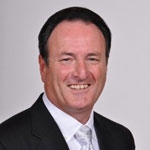 Latest posts by David Morris
(see all)
The holidays are in full swing, and many of our local businesses have put time and effort into creating a festive holiday atmosphere. This is a great way to bring customers in the door and provide a wonderful ambiance for them. But without proper precautions, holiday decorations can also raise the risk of a fire breaking out on the property. With that in mind, here are the measures to take for protecting Kentucky businesses from a holiday fire.
Practice holiday tree safety.
Natural Cut Trees
If you are getting a natural tree for a holiday tree at your business, the first rule is to only choose a fresh tree that was cut the day of your purchase (cutting it in front of you is better). Next, be sure to water the tree daily to prevent it from drying out. When it does dry out, dispose of it immediately (even if it's before Christmas).
Artificial Trees
Most businesses that put out a holiday tree use an artificial one; it's more cost efficient, and typically viewed as safer than a natural tree that becomes a serious fire risk when it dries out. However, an artificial tree can still be at risk of catching fire — especially if it's a pre-lit tree. That brings us to light safety.
Practice holiday light safety.
Pre-Lit Trees
If you choose a pre-lit artificial tree for your business, it should be a new, flame-resistant tree with lights that are UL certified (this will be on the packaging). Pay attention to the UL Mark on the tag near the light plug; green means the lights are indoor only, while red means they are safe for indoors and outdoors both.
Lights should only be used in the environment for which they were designed.
Holiday Light Strings
Before hanging any strings of holiday lights at your business, inspect the strings for these hazardous defects: broken or cracked lamp holders, frayed or bare wires, or loose connections. If these defects are present, replace the light string immediately (even if it's new).
Practice heat source safety.
Heating Mechanisms
We're grateful for our extra heat sources this time of year, like the wood-burning fireplaces and electric space heaters that keep us warm. When using these in any business environment, safety should be the top priority. According to the Red Cross, any holiday tree or decorations should be at least three feet from heat sources such as fireplaces, radiators, space heaters, and heat vents. Unplug any electric heat source when not in use, and make sure it sits on a hard, level, nonflammable surface.
Lit Candles
Candles are holiday heat sources that can enhance our moods, but they must be used with caution. Keep them at least three feet away from the tree and all decorations, and never leave a lit candle burning unattended. Before leaving the room, make sure all candles are completely out and the wick embers are no longer glowing.
Find Out About Fire Protection
By following these tips, you can make things fun and festive at your business while also staying safe through the holidays. To learn more about fire protection for Kentucky businesses, call Modern Systems this holiday season. We can design a commercial fire alarm to protect your business and employees, and monitor it from our UL listed monitoring center so help will be on the way in the event of a fire emergency.
About Modern Systems Inc.
Since 1979, Modern Systems Inc. has been serving Kentucky and surrounding states with affordable home security systems, home theater, camera systems, security and fire alarms for businesses, access control and more. We currently have offices in Somerset, Lexington and Bowling Green and are truly a one-stop shop for all your technology needs.