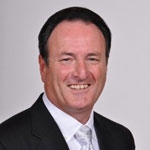 Latest posts by David Morris
(see all)
The new year is a great time to evaluate what to add to your business security strategy. If your Kentucky business does not yet have these technologies, this is the year to consider them. 
Access Control System  
Access control systems will soon be the norm for building access, even on older buildings. It's for good reason; this keyless entry technology is far more secure than traditional locks and keys. Keys can be lost or stolen, opening up your building to unauthorized occupants who may have bad intentions. With access control, you dictate who can enter your business, and at what times. If you occupy a suite in a shared building, your area can be protected by its own access control. The entire system is controlled by you or your authorized employee, using a user friendly, web-based dashboard. 
Loitering Prevention
Loitering is rampant across the country right now, and it's no exception in Kentucky. Business security strategies in 2023 should include technology to reduce loitering, as it can prevent paying customers from entering and lead to a business shutting its doors for good; clearly, loitering is not a victimless crime. At Modern Systems, we encourage upgrades to video surveillance so that AI can detect loitering patterns, identify lingering subjects on camera and alert the business owner.
Loitering prevention is possible when you have this intelligent detection technology.
License Plate Recognition 
If your business has been targeted multiple times, you need more advanced security technology to pinpoint repeat offenders and get closer to having them apprehended. License plate recognition can provide that, with powerful cameras that read license plates and alert you if a plate you have flagged is on the premises. This technology does more than reduce break-ins and vandalism; it can also be ideal for spotting those engaging in unlawful activities in your parking lot (i.e. narcotics sales or other illegal services). 
Tell us what you're dealing with, and we'll tell you how we can help in 2023 with advanced business security. Kentucky business owners in need of these services should call Modern Systems Inc. this new year.  
About Modern Systems Inc. 
Since 1979, Modern Systems Inc. has been serving Kentucky and surrounding states with affordable home security systems, home theater, camera systems, security and fire alarms for businesses, access control and more. We currently have offices in Somerset, Lexington and Bowling Green and are truly a one-stop shop for all your technology needs.