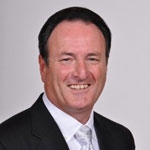 Latest posts by David Morris
(see all)
With the recent serial business burglaries in Pikeville and other areas, commercial security in Kentucky is top of mind for many property owners. Modern Systems can help, with security technology that can be the solution to some of the most common problems that lead to business burglary. 
The Lost Key Crisis
Physical keys may never go away entirely, but they are no longer the best access option for most businesses. When employees are terminated, their keys may end up going away with them; sometimes, terminated employees take them intentionally. As any employer who has had this happen will tell you, getting your door rekeyed is a costly expenditure that can make major cuts into a bottom line. 
You can prevent all of this from happening to you by replacing your physical locks with an access control system. When an employee is terminated, simply log into your account from your own device and deactivate their access credential (whether it's a card, keyfob or other credential of your choice).
From that point, the employee will be unsuccessful at any attempts to unlock your access-protected doors. The lost key crisis is solved with electronic access control. 
The "No Cameras" Questions  
When a business is not protected by security cameras, criminals that breach the premises are far more likely to get away with their intended crimes. There are just too many questions that arise when a break-in happens without the presence of cameras: 
Who was here?

How did they get in?

What time was it?

Do we know everything they took?

How can we prove it was them?

How can we prove it happened at all? 
Being left with so many questions is a risk no business owner should take. Law enforcement can only help if you have the answers, and the only way to get them is by having the activity recorded on video. With security cameras as part of your commercial security system, Kentucky business owners like you can be more informed about any crimes that occur on your property. Future attempts at breaking in will be less likely, and the criminals who tried it the first time are more likely to be apprehended. 
To learn more about replacing your traditional locks with electronic access control systems or adding business security cameras, call the most trusted commercial security experts in Kentucky, Modern Systems Inc. We look forward to speaking with you.  
About Modern Systems Inc. 
Since 1979, Modern Systems Inc. has been serving Kentucky and surrounding states with affordable home security systems, home theater, camera systems, security and fire alarms for businesses, access control and more. We currently have offices in Somerset, Lexington and Bowling Green and are truly a one-stop shop for all your technology needs.