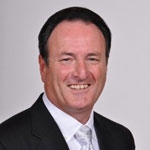 Latest posts by David Morris
(see all)
With severe thunderstorms hitting Kentucky, this is a good time to discuss weather safety and avoiding the personal security hazards of wet weather. Here are some recommendations for staying safe in rainy weather. 
Avoid Wet Road Hazards
According to the Department of Transportation, most weather-related crashes happen on wet roads (70%) and during rainfall (46%). To avoid becoming involved one of the nearly 1 million crashes that happen per year, follow these simple tips:
Drive slowly in rainy weather. Stay at or below the posted speed limit. 

Drive sober in all weather. Avoid intoxication from alcohol and other substances. 

Drive screen-free at all times. Do not be on your phone while driving. 
Prevent Wet Home Hazards
Rainy weather can be hazardous at home as well. When plumbing fixtures in the home are leaking, the water damage that results can be more than a nuisance. It can be a legitimate health hazard as well, as mildew and mold can develop very quickly. Of course, slips and falls on the wet floor can also happen — and frozen pipes can burst, creating major damage in the home. To prevent these wet home hazards, consider our leak detection service.
The sensors can alert you when pipes are leaking, so you can intervene before disaster strikes. 
Practice Wet Weather Safety
Personal safety is critical in wet, stormy weather. If possible, it's best to stay home. When that isn't possible, practice rainy weather safety by doing the following: 
Walk using handrails when walking on stairs.

Wear slip-resistant, water-resistant footwear.

Wipe feet on mats before entering a business. 

Walk on well-lit pathways; use your phone's flashlight when needed. 
During rainy weather, your personal safety should be paramount. Use these tips to have the safest wet weather experience possible. To discuss residential or business security in Kentucky for all weather and seasons, call Modern Systems Inc. We look forward to speaking with you. 
About Modern Systems Inc.
Since 1979, Modern Systems Inc. has been serving Kentucky and surrounding states with affordable home security systems, home theater, camera systems, security and fire alarms for businesses, access control and more. We currently have offices in Somerset, Lexington and Bowling Green and are truly a one-stop shop for all your technology needs.