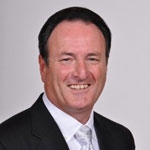 Latest posts by David Morris
(see all)
With so many people going into business for themselves right now, there is an emerging need for reliable small business security. Kentucky entrepreneurs need security technology that can protect their small enterprises from the heightened criminal risks of the day, and Modern Systems is  here to provide it. If you or a small business owner you know is ready to get started with security, here's what we recommend. 
UL Listed Alarm Monitoring
An intrusion alarm is essential, but it's just the beginning of small business security. It's absolutely critical that your alarm is monitored by a UL listed monitoring center, so that any break-ins will trigger a call to a live security agent who can dispatch police. Most police departments will only respond to a monitored alarm, and many prefer that the alarm is verified by a live security agent who has seen the incident on video. A monitored alarm means a faster police response when you need it most. 
Next Level Video Surveillance
A simple camera setup may be sufficient, but there's so much more we can do. Modern Systems delivers small business security to Kentucky entrepreneurs who are serious about monitoring their properties with video surveillance. Our next level video solutions include IP cameras, day/night capability and nighttime color cameras. We highly recommend our cloud hosted services for more reliable, secure video storage. It doesn't take a big budget to get an effective video surveillance system for your security goals. Tell us your needs, and we can create a solution that works for you. 
Video Analytics and Insights
At a basic level, cameras are designed to record and capture criminal activity. However, there's a lot more that can be accomplished when video analytics are incorporated. Our video analytics and insights include capabilities like line crossing, people counting, license plate recognition and even body temperature reading.
If you're looking for powerful insights that can give you more useful business intelligence for better security and profitability, these video analytics services may be a good fit.  
All of these services can be managed by you or your administrator using any web-connected device, including a personal smartphone. It's easy and efficient. When starting out with small business security, Kentucky entrepreneurs can call Modern Systems. We look forward supporting your security goals. 
About Modern Systems Inc.
Since 1979, Modern Systems Inc. has been serving Kentucky and surrounding states with affordable home security systems, home theater, camera systems, security and fire alarms for businesses, access control and more. We currently have offices in Somerset, Lexington and Bowling Green and are truly a one-stop shop for all your technology needs.