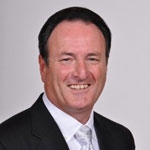 Latest posts by David Morris
(see all)
There are more than 600 franchise businesses in the state of Kentucky. If you own a franchise and you operate multiple locations, you need security solutions that can be used at all locations across the board. Modern Systems has those solutions for franchise business security. Kentucky franchise owners can help protect their sites and perform other unique functions with our integrated security solutions. Here are some of the key actions you'll be able to take. 
Lock and Unlock Doors
Food establishments are the most common type of franchise business in Kentucky. Security technologies like smart locks are designed to give owners of these establishments the ability to lock and unlock their doors remotely. They can help franchise businesses protect themselves from the risks of high employee turnover. As a franchise owner, you can remotely unlock the doors for staff with your smartphone; that means no more running to the site when an employee leaves the key inside or forgets to lock up at the end of the day. A smart lock may seem like a small security feature, but it can make a major difference for franchise owners juggling multiple sites and staff. 
Manage Access Control 
Although they may not be right for all franchise businesses, some types of franchises can greatly benefit from the next level of keyless entry: an electronic access control system. An access control system replaces traditional locks to give employees, members and authorized visitors a keyless way to enter the premises. Like a smart lock, access control is a great solution for franchise business security. Kentucky franchise owners can perform all access management tasks remotely, from adding and deleting employees to viewing reports of who entered at what time. 
View Camera Footage
Busy franchise owners may find it overwhelming to stay on top of camera footage at multiple locations. At Modern Systems, we have a solution that enables you to check your live video feeds from your smartphone. View your indoor and outdoor cameras on demand, and quickly save any clips you need to revisit later. If needed, download them to share with law enforcement or social media. And to help you stay on top of all security at all sites, you can enable alerts for security-related events at each one.
Your alerts can come in the form of text or email; swipe on the link to quickly view your footage. 
Franchise business owners are faced with many challenges, but we can help ease the burden with these powerful security functions. To learn more about franchise business security in Kentucky, call Modern Systems today. 
About Modern Systems Inc. 
Since 1979, Modern Systems Inc. has been serving Kentucky and surrounding states with affordable home security systems, home theater, camera systems, security and fire alarms for businesses, access control and more. We currently have offices in Somerset, Lexington and Bowling Green and are truly a one-stop shop for all your technology needs.