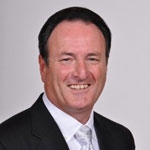 Latest posts by David Morris
(see all)
Once again, summer vandalism in Kentucky started early this year as we saw local parks and landmarks vandalized in May. It's an annual trend, but there are steps you can take to fight it as a business owner in Kentucky. Business security strategies you can take to shield your enterprise from the costly impact of vandalism include the following.  
Neighborhood Watch
50 years after law enforcement first developed the concept of a neighborhood watch, the model still works. A 2020 report from the Department of Justice on business and community development highlighted the effects of vandalism as a "signal that a neighborhood is uncared for," which "creates the perception that these places are left available for criminal activities." By looking out for each other and contacting police when a neighboring business is being targeted, business neighbors can present a unified front that makes clear they won't stand for vandals. 
Automated Lighting
Proper lighting is one of the most underrated crime deterrents there is. Illuminating parking areas and the outdoor perimeter can support your neighborhood watch goals while minimizing hiding spots for vandals, graffiti taggers and loiterers. To boost your protection as much as possible, make sure lights are shining from the storefront to the furthest parking spaces. Lighting the interior is crucial as well, and it can be done affordably when you automate your lights and control them with your smartphone. Ask us for more information on smart lighting. 
Virtual Fences 
Most small businesses are unfenced, but there is a security solution available when you opt for advanced intruder detection. Ask us about a virtual fence that surrounds your perimeter, with a line crossing feature that alerts you when the perimeter has been breached. The technology operates on deep learning algorithms that only alert you when a person crosses the line, as opposed to an animal (this reduces your risk of false alarms).
In addition, we can include glass break detection that responds to shattered glass sound waves with an audible alarm and an immediate signal to the monitoring center. 
Summer vandalism is an annual problem, and now is the time to get prepared. Learn more about these powerful Kentucky business security solutions by calling Modern Systems now. 
About Modern Systems Inc. 
Since 1979, Modern Systems Inc. has been serving Kentucky and surrounding states with affordable home security systems, home theater, camera systems, security and fire alarms for businesses, access control and more. We currently have offices in Somerset, Lexington and Bowling Green and are truly a one-stop shop for all your technology needs.