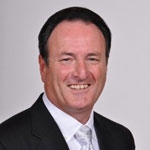 Latest posts by David Morris
(see all)
Service industries may require staff members to be onsite, but managers and administrators are often called to be elsewhere during the course of business. This can make overseeing daily operations difficult. If this describes your management dilemma, consider how converting to a remotely managed security system can help. For those interested in remote management for security systems in Kentucky, here's what can be accomplished.
Staying Plugged In
You trust your employees to keep things running smoothly when you can't be onsite; however, it's still important to stay plugged in to their activity. With remotely managed security systems, Kentucky employers and managers can watch their subordinates performing all the tasks that need to happen without a hitch: opening for the day, counting up the cash, locking the premises before leaving. Whatever you feel needs to be monitored, you can watch it happen from the convenience of your own smartphone.
Gathering Business Intelligence
Business intelligence is no longer a low tech affair. Now, you can use your security technology to find out building occupancy, monitor traffic throughout the premises, and even determine whether anyone onsite may be an infection risk. Want to see if anyone on your security blacklist is parked in your lot? That can be determined as well. Ask us about powerful video analytics that can gather this valuable business intelligence.
Responding to Security Events
In addition to monitoring operations and gathering business intelligence, your remotely managed security system can respond to physical security threats that may arise. Modern Systems can place a virtual fence around your restricted areas, with powerful motion detectors that are triggered if the virtual barrier is breached.
The detectors send an alert to our monitoring center and your authorized stakeholders. From there, a customized response will address the security threat in alignment with your protocols. All this can happen without you being onsite.
For busy managers and administrators, it can be a game changer to transition to a remotely managed security system. Kentucky employers who are ready to get started can call Modern Systems to learn more.
About Modern Systems Inc.
Since 1979, Modern Systems Inc. has been serving Kentucky and surrounding states with affordable home security systems, home theater, camera systems, security and fire alarms for businesses, access control and more. We currently have offices in Somerset, Lexington and Bowling Green and are truly a one-stop shop for all your technology needs.