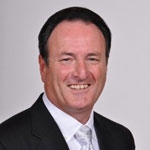 Latest posts by David Morris
(see all)
When prohibited activity takes place on a commercial or government property, it's rarely a closed case. Typically, there's an investigation ordered to get to the bottom of what happened. With the help of video analytics, an investigation can be far more insightful. Here are some scenarios where our next level video solutions can make a major difference in prohibited conduct investigations. 
Prohibited Substances
From legal tobacco products to illegal narcotics and paraphernalia, root out how prohibited substances ended up on a commercial or government property with the insights provided by advanced video analytics. From there, take action to ban the culprit from re-entering or address it in whatever way aligns with organizational policies. 
Prohibited Objects
Weapons of any kind are banned from most government properties, as well as many commercial campuses. Most video surveillance systems may not be able to detect weapons until they are exposed; however, they can help security staff monitor for suspicious individuals using video analytics.
Next level video solutions that may be appropriate for this include people counting and line crossing detection. 
Prohibited Access 
Restricted areas that are open to authorized staff members only can be better protected by next level video solutions, particularly when paired with an access control system. When someone crosses the virtual fence in line crossing analytics, or attempts to enter an area protected by access control, the site's authorized stakeholders can receive an immediate mobile alert so that security can investigate the matter. 
Prohibited conduct on commercial and government properties must be thoroughly investigated; Modern Systems has has video surveillance analytics to  to provide more powerful insights that assist in these investigations. Contact us now to learn more. 
About Modern Systems Inc. 
Since 1979, Modern Systems Inc. has been serving Kentucky and surrounding states with affordable home security systems, home theater, camera systems, security and fire alarms for businesses, access control and more. We currently have offices in Somerset, Lexington and Bowling Green and are truly a one-stop shop for all your technology needs.