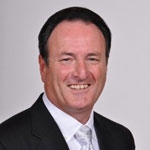 Latest posts by David Morris
(see all)
At the height of COVID-19, many establishments implemented procedures to check the body temperatures of customers and other building occupants before allowing them to enter. Unaware that there were more efficient options than hand-held thermometers, some found themselves assigning an employee to the door to manually read temperatures of each entrant one by one. In many cases, this led to a drain on resources and lost business. Fortunately, there is a much better option for fever detection — and the technology behind it will continue to add value to business operations long after COVID-19.
With a thermal camera system, there's no need to pull employees away from their critical job duties. The video surveillance uses thermal technology to read the temperature of every individual entering. If you're considering a thermal camera system for your business, institution or municipal building, these are the facts to know.
The cameras are versatile and intelligent.
Fever detection systems are versatile tools, starting with the amount of ground and foot traffic they can cover. The spaces captured by thermal camera systems are referred to as scenes. The cameras can read temperatures in scenes as small as an entrance or an exit, and scenes as large as a densely populated transportation hub. In addition to reading temperatures while people are static, the systems can also read temperatures while people are moving quickly through a crowd.
In addition, the artificial intelligence in our thermal camera systems can quickly detect whether objects in the field of view are humans or animals.
This eliminates inconveniences such as alerts triggered by animal body temperatures.
The systems are ideal for applications outside of COVID.
When the day comes that the heightened awareness of COVID-19 is behind us, thermal camera systems will continue to play a valuable role in building security. Some of the most common applications for fever detection systems before COVID-19 were hospitals, schools, day care centers and other campuses where infection prevention is a top priority.
Commercial facilities where contact transmission risks are high, such as entertainment venues and casinos, can also find these systems incredibly beneficial. Industrial uses for fever detection systems include manufacturing and processing facilities, where infections could be transmitted from line workers to food or other ingestible products. There are numerous applications for thermal camera systems outside of COVID-19.
There are many advantages to implementing fever detection systems. For questions about thermal camera systems, call Modern Systems today. We will be glad to tell you more.
About Modern Systems Inc.
Since 1979, Modern Systems Inc. has been serving Kentucky and surrounding states with affordable home security systems, home theater, camera systems, security and fire alarms for businesses, access control and more. We currently have offices in Somerset, Lexington and Bowling Green and are truly a one-stop shop for all your technology needs.