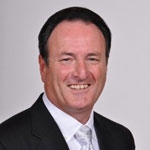 Latest posts by David Morris
(see all)
Major cybersecurity attacks have dominated the headlines this year. Businesses have adopted more relaxed workflows due to the necessity of working remotely. These are realities that have propelled cybersecurity to top priority status for many administrators. Naturally, the most prominent concerns are connected to employee email and company network use. But what about cybersecurity with security technology — specifically, video surveillance? If you're a systems administrator, don't discount the importance of balancing cybersecurity with the video surveillance system you're responsible for.  
To help all of us keep your video data secure, our partners at Eagle Eye have introduced new cybersecurity policies for video surveillance. By implementing these policies, dealers like us can provide the best possible protection for the video data of valuable customers like you. These policies include the following steps. 
First, limit permissions and access. 
Eagle Eye advises security dealers to only assign installers and technicians the permissions necessary to do their jobs. As the customer, you're advised to limit admin access to your video data — and as dealers, we should also do the same. That means installers and support techs do not have end user access; only you do. When we work together on keeping permissions low, the result is better cybersecurity. 
Next, require multifactor authentication. 
From medical to financial industries, applications where cybersecurity is especially important have started to require multifactor authentication (two-factor authentication at a minimum). As our trusted technology partner, Eagle Eye requires us to provide a support PIN number when we contact them to discuss your video surveillance. However, extra authentication is just one of the methods we employ to protect your video data. Another method is encryption. 
Then, automate encryption throughout the path. 
Encryption is the epitome of data protection, and that includes video surveillance data. When your video is recorded, the data is transferred from the camera to the bridge. From there, it's automatically encrypted to transport up to the cloud, where it stays encrypted. Eagle Eye does not decrypt the data unless an authorized user asks to view it. 
These are the essentials to balancing cybersecurity with video surveillance. To discuss your business' video surveillance needs, contact Modern Systems today. We look forward to helping you. 
About Modern Systems Inc. 
Since 1979, Modern Systems Inc. has been serving Kentucky and surrounding states with affordable home security systems, home theater, camera systems, security and fire alarms for businesses, access control and more. We currently have offices in Somerset, Lexington and Bowling Green and are truly a one-stop shop for all your technology needs.