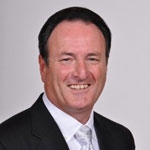 Latest posts by David Morris
(see all)
For businesses of all types, a license plate ID system is an ideal complement to the existing security technology that's installed onsite. Here are some ways businesses can use a license plate ID system as part of a robust security strategy. 
To capture accurate suspect identification. 
When it comes to the accurate identification of an intruder, robber or vandal, there's almost no better information to have than the license plate of the suspect's vehicle. It's no exaggeration: If the bad guy gets away, knowing his license plate number is second only to knowing his home address. If the business owner is reporting a crime outside or in the parking lot (i.e. an assault), the license plate can lead police directly to the perpetrator's door. 
To give police immediate leads for investigation.  
With a license plate ID system, a business owner can give law enforcement a list of all vehicles that were on the property during the time frame an incident occurred. This gives police a list of immediate leads to pursue as they work to confirm and rule out criminal suspects. If a vehicle belongs to a getaway driver, remember: That person is a suspect as well. If a crime was committed, the getaway driver is an accessory who can lead them to the perpetrator. 
To create a blacklist for crisis aversion.
A license plate ID system can help businesses create a list of those who should not be on the property — from banned customers, to previous criminal offenders, to people who are under restraining orders from employees.
The license plate of a blacklisted person will trigger an immediate alert, so management can detect the threat early and call law enforcement if necessary.
This can help managers avert a potential crisis, minimize liabilities and protect everyone onsite. 
Businesses can use license plate ID systems to defend their assets, employees and customers from crime and other unwanted incidents. To learn more about this outstanding security tool, contact Modern Systems today. We look forward to answering your questions. 
About Modern Systems Inc. 
Since 1979, Modern Systems Inc. has been serving Kentucky and surrounding states with affordable home security systems, home theater, camera systems, security and fire alarms for businesses, access control and more. We currently have offices in Somerset, Lexington and Bowling Green and are truly a one-stop shop for all your technology needs.