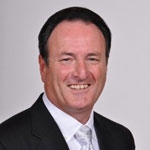 Latest posts by David Morris
(see all)
Now that working from home has become common and businesses are dealing with fluctuating restrictions, this is the perfect time to examine your security technology and determine how to get the most mileage out of what you have. We suggest starting with access control, which is the system that grants building access to authenticated users such as employees. 
If your business already has an access control system installed, these tips can help you make the most of your system. 
Take another look at your access logs.
If it's been awhile since you've looked at your access logs, now is the time to review them again. As you peruse them, ask yourself:
Do any terminated employees still have building access? 

Do I notice any failed access events, where someone has unsuccessfully attempted to enter?

Does anyone new need access, such as cleaning or maintenance workers?
Answering these questions and taking action accordingly is a great way to quickly give your building security a boost. 
Your access control logs can also assist with COVID contact tracing. If someone tests positive, you may be able to determine who was exposed by viewing your logs. In any case, examining your access control logs can help you stay in control of your building safety. 
Start managing your system remotely. 
Maybe you're used to an access control system that's managed onsite, so that you're required to physically perform repairs and reboot servers in person. For a simpler but equally effective approach, we recommend cloud-based access control. When your system is managed in the cloud, you can handle repairs and reboots from the convenience of your own internet-connected device. 
Remote management also enables you to make any adjustments to building access: turning access on and off for users, or making exceptions that grants access to different employees at different times. With a cloud-based system, this is easily done. 
Fuse together access control and video.
To maximize the power of your cloud-based access control system, fuse it together with video surveillance technology and enjoy tighter site security right away. This integration enables you to investigate any security alerts by checking your access logs against your video footage. It's the perfect way to get the most out of your security technology.
If your business is open fewer hours or has more staff working from home, this is the time to refine your security tools so the site will be safer and more protected. To learn more about cloud-based access control, contact Modern Systems Inc. We will be glad to answer your questions. 
About Modern Systems Inc. 
Since 1979, Modern Systems Inc. has been serving Kentucky and surrounding states with affordable home security systems, home theater, camera systems, security and fire alarms for businesses, access control and more. We currently have offices in Somerset, Lexington and Bowling Green and are truly a one-stop shop for all your technology needs.