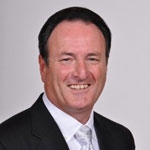 Latest posts by David Morris
(see all)
As National Fire Prevention Month comes to a close, here are some important fire protection tips for Kentucky commercial property owners and those charged with maintaining business properties. 
Start with proper fire alarm design. 
Businesses of all sizes need fire protection systems. Whether you own a small business with a handful of employees or a large enterprise, there is no excuse for a lack of fire protection. Modern Systems helps Kentucky businesses by designing fire alarms that fit their needs perfectly. If your fire alarm is more than 10 years old, the National Fire Protection Association (NFPA) says it's time for a replacement; let us design your next system according to the size and scope of your property. 
Stay in compliance with fire codes. 
In Kentucky, commercial fire alarms should be inspected annually by state certified inspectors. At Modern Systems, our Kentucky fire alarm inspectors can perform your annual inspections so you stay in compliance with both local and state regulations. When maintenance or repair is needed on your fire alarm system, our technicians can perform it promptly so your protection is uninterrupted. 
Monitor commercial fire alarms. 
Your commercial fire alarm should be monitored by a UL listed monitoring center, in accordance with Kentucky state fire code and NFPA 72. It's best to have a security panel that can send fire alarm signals to the central station over phone lines, internet and internal GSM radio.
At Modern Systems, we offer that versatility to our commercial fire alarm customers. 
These are the best ways for commercial locations to stay protected from fire. To discuss fire alarm design, installation, monitoring or maintenance with our experienced fire alarm technicians, call Modern Systems today. 
About Modern Systems Inc. 
Since 1979, Modern Systems Inc. has been serving Kentucky and surrounding states with affordable home security systems, home theater, camera systems, security and fire alarms for businesses, access control and more. We currently have offices in Somerset, Lexington and Bowling Green and are truly a one-stop shop for all your technology needs.