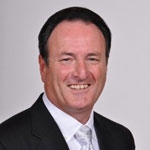 Latest posts by David Morris
(see all)
With the unfortunate uptick in home invasion, home security is critical for Kentucky residents. Case in point: The violent October 6 home invasion in Louisville, which happened during the daytime and resulted in major injuries to the victim before the criminal took off in her vehicle. It's a terrible incident, but it's not isolated as these crimes are on the rise throughout the region. Fortunately, home security technology can reduce the impact of a home invasion. Here are three reasons why. 
1. There's not always a relationship. 
Although some home invasions involve a pre-existing relationship or personal dispute between the perpetrator and victim, this one did not. In fact, Department of Justice statistics reveal that victims of burglary and home invasion only know the criminal 30% of the time. With so many cases involving break-ins (as opposed to the homeowner willingly letting someone in because of a relationship), it's clear that home security technology is needed to protect Kentucky homeowners from this crime. 
2. There's not always time to dial 911. 
In the case of the Louisville crime, the home invasion victim ran to a neighbor's house to dial 911 after the criminal fled with her vehicle. It's understandable why one might feel compelled to flee their home and seek the solace of a neighbor before calling 911. But when there's just not time to call, a home security system can intervene on your behalf. In the event of a break-in, motion sensors will trigger the alarm to sound; meanwhile, the system will dial the monitoring center for the victim.
A trained security agent will answer the call and dispatch police right away. This is the immediate intervention you need during a home invasion. 
3. There's no excuse for home invasion.
No matter what factors are involved, there's no excuse for home invasion — whether someone breaks in because of a personal dispute, a relationship gone wrong, or some other extenuating circumstance. At a time when home invasions are on the rise, home security systems help Kentucky residents feel safer in their homes. To request more information, call Modern Systems today. We've helped countless Kentucky homeowners protect themselves, their loved ones and their properties. 
About Modern Systems Inc. 
Since 1979, Modern Systems Inc. has been serving Kentucky and surrounding states with affordable home security systems, home theater, camera systems, security and fire alarms for businesses, access control and more. We currently have offices in Somerset, Lexington and Bowling Green and are truly a one-stop shop for all your technology needs.