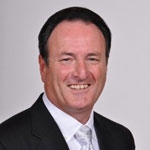 Latest posts by David Morris
(see all)
In the last weeks of summer, it can be tempting to let safety practices slide. This is a mistake, because it can lead to a variety of risks increasing — and in some cases, it can even lead to a tragedy. As a homeowner, it's your responsibility to make sure family members and visitors are staying safe on your property. Here are some practical ways to do this. 
Be safe with your pool.  
Being around water is part of summer fun, but it's also the most serious summer safety risk for children. According to the Centers for Disease Control (CDC), drowning is the second leading cause of unintentional injury death for people ages 5 through 14. Although lakes and other bodies of water are also dangerous, it's a fact that 47% of fatal drownings happen in residential swimming pools. To prevent this from happening, always make sure a responsible, sober adult is supervising any pool activity involving kids of all ages. It's a critical life safety measure. 
Be safe with outdoor grills.
Outdoor grills are a favorite way to cook summer meals, but they must be used with caution. The National Fire Protection Association reports that U.S. fire departments respond to approximately 10,000 residential fires per year caused by outdoor grills every year, and roughly 9,000 people a year receive medical treatment for painful thermal burns related to grills. To keep everyone in your yard safe, always use the grill at a safe distance away from the house, cut back landscaping that's too near to the grill, keep children away from the grill, and never leave the grill area unattended.  
Be smart with home security.  
For criminals who target residential homes, summer is the high season because of homeowners going on vacation and weather that provides criminals with more comfortable conditions. If you have not yet had home security installed, this is the summer to do it.
With a home security system from Modern Systems, you'll have access to a live video feed you can access from your own smartphone — plus, home automation features that help you save money by letting you use your phone to control your lights, locks and thermostat. 
Summer life safety at home is important, and we can make it easy for you to put into practice. To make this the summer you get started with home security, Kentucky homeowners can call Modern Systems this summer.  
About Modern Systems Inc. 
Since 1979, Modern Systems Inc. has been serving Kentucky and surrounding states with affordable home security systems, home theater, camera systems, security and fire alarms for businesses, access control and more. We currently have offices in Somerset, Lexington and Bowling Green and are truly a one-stop shop for all your technology needs.